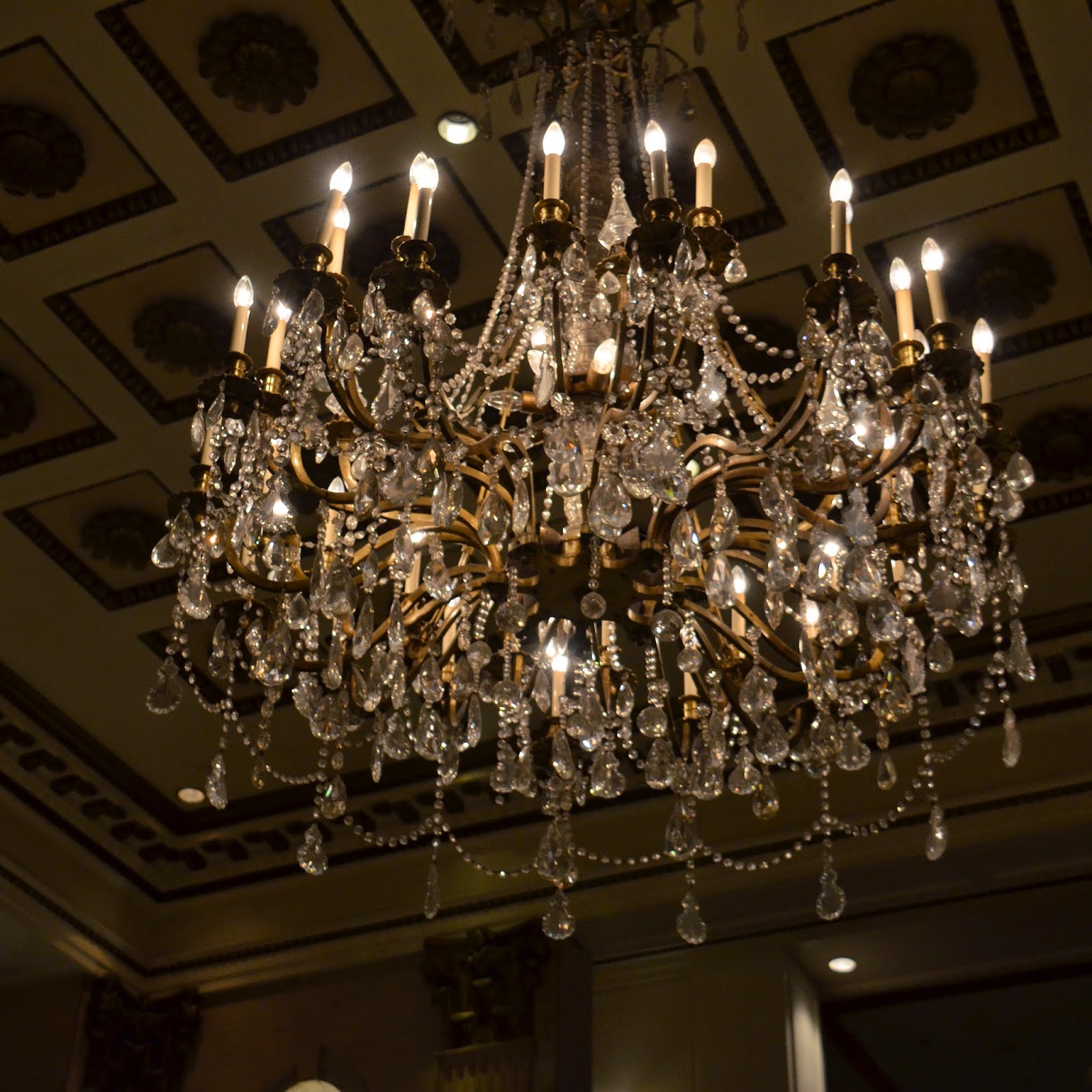 The Roosevelt Hotel Review
 During our stay in NYC we stayed at The Roosevelt Hotel at 45 East 45th Street in Midtown. Our main aim was to find somewhere within good walking distance from many different attractions, as well as somewhere affordable. As a university student and an apprentice at the time, we weren't exactly making it rain! But this was New York and we did want to stay somewhere nice as well! With both pros and cons, here's what we thought of The Roosevelt Hotel.
Location: The Roosevelt Hotel was in a great location, we were within easy walking distance from Times Square, Central Park, Grand Central Station, 34th Street Mall, Herald Square and many restaurants, diners and cafes to grab something to eat. We were also right on Madison Avenue and only a block away from 5th Avenue for lots of shopping trips! The central location also meant that taxi fares were never too expensive!
Hotel: The hotel itself is beautiful. It has been a historic landmark in Manhattan since it opened in 1924. It's an iconic NY structure, featuring in countless movies and TV shows. The Roosevelt offers lots of dining options, including the Roosevelt Grill, Madison Club Lounge, Vander Bar and Mad46 – a beautiful rooftop terrace. There's also a business centre, fitness and health centre and retail shops on site, as well as valet and self-parking and in-room dining.
Rooms: We booked a Standard Room during our stay, also called a Queen Room on some websites. In hindsight this was not the best idea. The rooms were very very small, so we didn't really have any room to move around, most of the floor space was taken up by suitcases and shopping bags! However, this is to be expected in NYC! Due to the duration of our stay we probably could have done with a little bit more room. The only thing I was really disappointed about was our view. We couldn't get to the window properly due to the radiator in front of it and we didn't have much of a view at all. The wifi was terrible in the room, with little to no connection most of the time. We found ourselves chasing fast free wifi at Pret-A-Manger and McDonalds most of the time.
Service: The people were absolutely wonderful. Everyone who worked at the hotel wanted to help you all the time and were always going the extra mile. The doorman was my favourite, always greeting us with a friendly good morning and offering to get us a cab and help us with our bags.

Price: Depending on the time of year, prices start from $219 a night for a standard room.
The Roosevelt Hotel 45 E 45th St, New York, NY 10017, United States