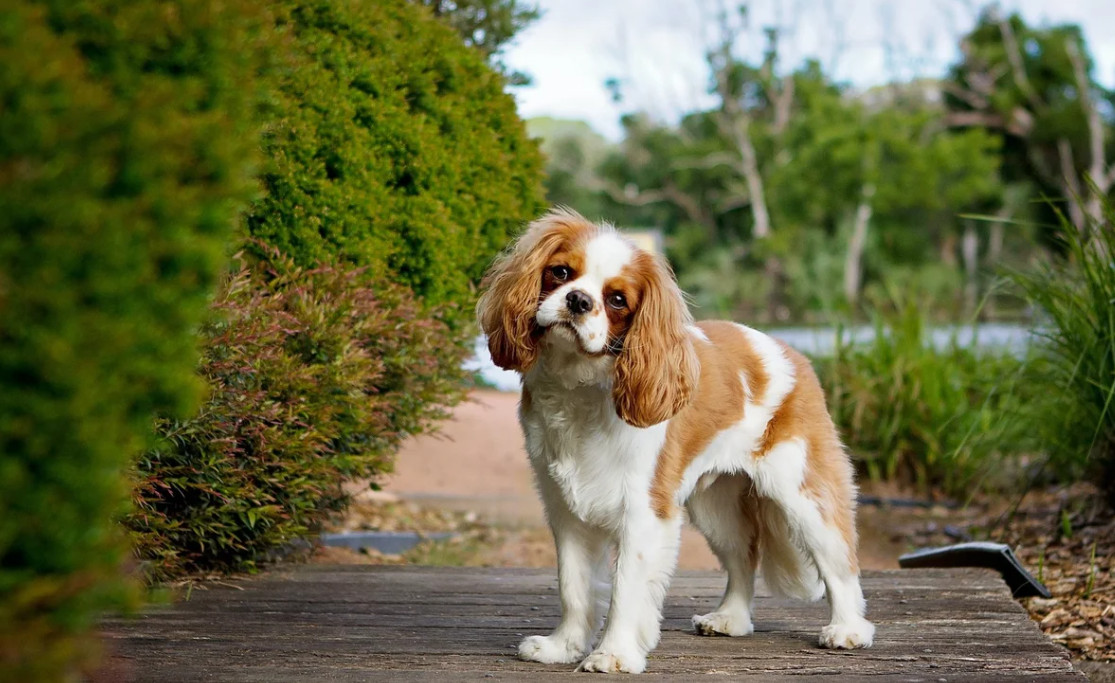 How to Become a House Sitter: The Ultimate Guide to Free Accommodation and Pet Care
Welcome to our comprehensive guide on understanding housesitting. In this blog post, we'll delve into the exciting world of housesitting, exploring how it offers a unique opportunity to travel the world, experience new cultures, and enjoy free accommodation. We'll cover everything from the benefits of housesitting to tips for becoming a successful housesitter. With personal anecdotes and valuable insights, this guide will help you unlock the incredible benefits of housesitting. Let's dive in and embark on a journey of free accommodation and pet care!
1. Personal Experience: Unleashing the Freedom of Housesitting
As a passionate traveler, I have had the pleasure of housesitting in various parts of the world. It has been a transformative experience, providing me with the opportunity to explore new destinations, immerse myself in local communities, and form meaningful connections with adorable pets. Through my own housesitting adventures, I have learned valuable lessons and gained insights into the world of housesitting. Now, I'm excited to share this knowledge with you and help you unlock the potential of housesitting for your own travels.
2. The Benefits of Housesitting
a. Free Accommodation
Housesitting offers the incredible advantage of free accommodation. By taking care of someone's home and pets while they're away, you can enjoy comfortable living spaces without the burden of accommodation costs. This allows you to stretch your travel budget and potentially stay in unique and beautiful homes that you might not have been able to afford otherwise.
b. Cultural Immersion
Housesitting provides an authentic cultural experience. By living in a local neighborhood and caring for someone's home, you can immerse yourself in the local community and experience the destination from a more genuine perspective. You'll have the opportunity to discover hidden gems, interact with neighbors, and embrace the local way of life.
c. Pet Companionship
For pet lovers, housesitting offers the joy of pet companionship. Many housesitting opportunities involve taking care of pets while their owners are away. This allows you to enjoy the company of adorable furry friends, providing love and care in exchange for the privilege of staying in a cozy home. It's a win-win situation for both the housesitter and the pets.
3. Tips for Becoming a Successful Housesitter
a. Building Your Profile and Reputation
Create a Compelling Profile: Craft an engaging housesitter profile that highlights your experience, skills, and love for pets. Include relevant information about yourself, your previous housesitting experiences (if any), and any special qualities that make you a trustworthy and reliable housesitter.
Request and Collect References: Ask for references from previous employers, friends, or family members who can vouch for your responsibility and trustworthiness. These references will enhance your profile and increase your chances of securing housesitting opportunities.
b. Research and Apply for Housesitting Opportunities
Utilize Housesitting Websites: Explore popular housesitting websites such as TrustedHousesitters, Housecarers, or MindMyHouse. These platforms connect housesitters with homeowners seeking reliable and responsible caretakers for their homes and pets.
Narrow Down Your Search: Filter housesitting opportunities based on your desired location, duration of stay, and pet preferences. Read through the listings carefully, paying attention to the homeowners' requirements and expectations.
c. Communication and Trust-Building
Open and Timely Communication: Respond to homeowners promptly and maintain clear and open communication throughout the application and housesitting process. Demonstrate your commitment and reliability by being proactive and responsive.
Build Trust and Confidence: Arrange video calls or meetings (if possible) with homeowners to establish a personal connection and build trust. Discuss the details of the housesitting assignment, clarify responsibilities, and address any concerns or questions.
4. Personal Stories and Inspiring Housesitting Experiences
Throughout my housesitting journey, I have encountered heartwarming stories and formed unforgettable bonds with both homeowners and their beloved pets. From caring for a playful dog in the charming streets of Paris to tending to a cozy countryside cottage and its adorable feline residents, each housesitting experience has enriched my travels and left a lasting impact on my life. These personal stories are a testament to the incredible connections and adventures that housesitting can offer.
Skills and Qualities Needed for Housesitting: Unlocking the Key to Successful House and Pet Care
Welcome to our comprehensive guide on the skills and qualities needed for housesitting. In this blog post, we'll explore the essential attributes that make a successful housesitter, drawing from personal experiences and insights gained from the exciting world of housesitting. Whether you're considering housesitting for the first time or looking to enhance your existing skills, this guide will provide valuable tips and advice to help you excel in this rewarding role. Let's dive in and discover the key skills and qualities needed for housesitting success!
1. Personal Experience: Nurturing Homes and Building Connections
As an experienced housesitter, I've had the pleasure of caring for various homes and beloved pets. Through my personal journey, I've come to realize the significance of certain skills and qualities that contribute to successful housesitting experiences. It's not just about providing physical care; it's also about creating a nurturing environment and building trust with homeowners and their furry companions.
2. Essential Skills for Housesitting
a. Responsibility and Reliability
Housesitters must demonstrate a high level of responsibility and reliability. Homeowners entrust their most valuable possessions—their homes and pets—to housesitters, so being dependable and trustworthy is crucial. The ability to follow instructions, meet deadlines, and handle unforeseen situations with calmness and professionalism is key.
b. Effective Communication
Effective communication is vital for a smooth housesitting experience. Clear and timely communication with homeowners helps establish expectations, address any concerns, and build trust. Being responsive to messages and keeping homeowners updated on their property and pets' well-being fosters a strong relationship built on open and transparent communication.
c. Problem-Solving and Adaptability
Housesitting often requires problem-solving skills and adaptability. Unexpected situations may arise during a housesit, such as a pet's illness or a household emergency. The ability to think on your feet, make sound decisions, and adapt to new environments and routines is essential to ensure the well-being of both the home and the pets.
d. Pet Care and Handling
A fundamental skill for housesitters is pet care and handling. Understanding animals' needs, including feeding, exercise, grooming, and administering medication (if required), is crucial. Experience with different breeds and the ability to provide affection, attention, and a safe environment for pets are qualities that homeowners value.
3. Key Qualities for Housesitting Success
a. Trustworthiness and Integrity
Housesitters must possess a strong sense of trustworthiness and integrity. Homeowners need assurance that their property and pets are in reliable hands. Demonstrating honesty, respecting privacy, and maintaining confidentiality are qualities that foster trust and long-term relationships with homeowners.
b. Flexibility and Open-Mindedness
Flexibility and open-mindedness are important qualities for housesitters, as each housesitting assignment can be unique. Being open to different living environments, adapting to varying routines, and embracing diverse cultures and lifestyles enriches the housesitting experience and helps establish a harmonious relationship with homeowners.
c. Attention to Detail
Having an eye for detail is an invaluable quality for housesitters. Taking note of specific instructions, maintaining cleanliness and organization within the home, and being observant about any changes in a pet's behavior or health are essential aspects of providing attentive care.
d. Patience and Empathy
Patience and empathy are crucial qualities when working with pets and homeowners alike. Understanding a pet's individual needs, being patient during training or behavioral challenges, and empathizing with homeowners' concerns or requests contribute to a positive housesitting experience.
Getting Started: Building a Trustworthy Profile for Successful Housesitting
Welcome to our comprehensive guide on getting started with housesitting! In this blog post, we'll explore the key steps to building a trustworthy profile that will help you secure rewarding housesitting opportunities. Drawing from personal experiences and industry insights, we'll provide you with valuable tips and techniques to create a standout profile that showcases your reliability, responsibility, and passion for pet and home care. Let's dive in and embark on the journey of building a profile that opens doors to exciting housesitting adventures!
1. Personal Experience: The Power of a Strong Profile
As a seasoned housesitter, I have learned firsthand the importance of a strong and trustworthy profile. A well-crafted profile not only captures the attention of homeowners but also instills confidence in their decision to entrust their homes and pets to you. It is the key to securing housesitting assignments that align with your preferences and showcasing your commitment to providing exceptional care.
2. Showcasing Your Reliability and Responsibility
a. Introduce Yourself
Start your profile by introducing yourself in a friendly and professional manner. Share a brief summary of who you are, highlighting your love for animals, experience in pet care, and your dedication to maintaining the security and cleanliness of the homes you care for.
b. Highlight Relevant Experience
Include details of your past housesitting experiences, emphasizing any relevant skills or qualifications. Mention the types of pets you have cared for, the length of housesits you have completed, and any additional responsibilities you have taken on, such as gardening or basic maintenance tasks. This demonstrates your ability to handle various situations and gives homeowners confidence in your capabilities.
c. Provide References
References play a crucial role in establishing trust and credibility. Request recommendations from previous homeowners or clients who can vouch for your reliability and professionalism. Include their contact information or links to their profiles to allow potential homeowners to reach out for further verification.
d. Highlight Your Responsiveness
Demonstrate your commitment to open and timely communication. Mention your availability to respond promptly to messages and inquiries from homeowners. This showcases your reliability and dedication to providing excellent customer service throughout the housesitting process.
3. Captivating Homeowners with Your Pet Care Approach
a. Describe Your Pet Care Philosophy
Share your pet care philosophy and approach. Discuss your belief in providing a safe, nurturing, and engaging environment for pets. Highlight your understanding of their needs, such as exercise routines, feeding preferences, and any specialized care requirements.
b. Include Photos and Videos
Visuals are powerful tools to connect with homeowners. Include high-quality photos and videos of you interacting with animals, showcasing your ability to create a loving and joyful environment. This personal touch helps homeowners envision their pets in your care.
c. Share Testimonials from Pet Owners
If possible, gather testimonials from previous pet owners you have worked with. Their positive feedback and appreciation for your pet care skills can significantly boost your profile's credibility and appeal.
4. Going Above and Beyond: Additional Considerations
a. Pet First Aid/CPR Certification
If you have obtained pet first aid or CPR certification, make sure to mention it in your profile. This demonstrates your commitment to ensuring the safety and well-being of animals under your care, reassuring homeowners that their pets are in capable hands.
b. Background Checks and Insurance
Consider undergoing a background check and obtaining liability insurance. These additional steps show homeowners that you take your role as a housesitter seriously and prioritize the safety and security of their homes and pets.
Joining Housesitting Platforms: Unlocking a World of Exciting Opportunities
Welcome to our comprehensive guide on joining housesitting platforms! In this blog post, we'll explore the benefits of joining housesitting platforms, share personal experiences, and provide valuable insights to help you navigate the process of finding and securing housesitting assignments. Whether you're a seasoned housesitter or just starting your journey, this guide will equip you with the knowledge and tools needed to maximize your housesitting opportunities. Let's dive in and discover the incredible world of housesitting platforms!
1. Personal Experience: The Power of Housesitting Platforms
As an avid housesitter, I can attest to the incredible opportunities and connections that housesitting platforms offer. These online platforms connect homeowners seeking reliable caretakers with housesitters eager to explore new destinations and care for homes and pets. By joining these platforms, I've been able to embark on numerous housesitting adventures, expand my network, and create lasting memories.
2. The Benefits of Joining Housesitting Platforms
a. Access to a Global Network
Housesitting platforms provide access to a vast network of homeowners and housesitters from around the world. Whether you're dreaming of housesitting in bustling cities, tranquil countryside retreats, or exotic beach destinations, these platforms connect you with opportunities that match your preferences.
b. Wide Range of Housesitting Assignments
From short-term assignments to long-term stays, housesitting platforms offer a diverse range of opportunities to suit your schedule and lifestyle. Whether you prefer caring for cats in cozy apartments, walking dogs in suburban neighborhoods, or tending to gardens in rural settings, there's a housesitting assignment for everyone.
c. Trust and Safety Measures
Reputable housesitting platforms prioritize trust and safety. They often incorporate verification processes, background checks, and reviews from both homeowners and housesitters to ensure the reliability and credibility of their members. This instills confidence in both parties and fosters a secure housesitting experience.
3. Getting Started: Choosing the Right Housesitting Platform
a. Research and Compare
Take the time to research and compare different housesitting platforms. Consider factors such as membership fees, user interface, available locations, and the level of support and assistance provided to both homeowners and housesitters. Read reviews and testimonials to gain insights into the experiences of other users.
b. Consider Specialized Platforms
Some housesitting platforms cater to specific niches, such as luxury homes, eco-friendly housesitting, or senior pet care. If you have a particular interest or expertise, exploring specialized platforms can enhance your chances of finding housesitting assignments that align with your preferences.
c. Create a Compelling Profile
Once you've chosen a housesitting platform, it's time to create your profile. Craft a detailed and engaging profile that showcases your experience, skills, and passion for housesitting. Include high-quality photos, references, and any relevant certifications to stand out from the competition.
4. Navigating the Housesitting Marketplace
a. Searching and Applying for Assignments
Utilize the search filters provided by housesitting platforms to narrow down your options based on location, duration, and pet preferences. Regularly check the listings for new opportunities and submit well-crafted applications that highlight your suitability for each assignment.
b. Communication and Building Trust
Effective communication is key to securing housesitting assignments. Promptly respond to messages from homeowners, ask relevant questions to clarify expectations, and showcase your reliability and commitment to providing excellent care. Building trust and establishing a good rapport are crucial steps in the housesitting process.
c. Confirming and Preparing for Assignments
Once you've been selected for a housesitting assignment, ensure clear agreements are made regarding responsibilities, dates, and any additional tasks. Take the time to familiarize yourself with the homeowner's expectations and gather all necessary information to ensure a smooth transition into the housesit.
Securing Your First Housesitting Job: A Guide to Success
Welcome to our comprehensive guide on securing your first housesitting job! In this blog post, we'll walk you through the steps to land your inaugural housesitting assignment and embark on a rewarding journey of caring for homes and pets. Drawing from personal experiences and industry insights, we'll provide you with valuable tips and strategies to increase your chances of securing that coveted first housesitting job. Let's dive in and kickstart your housesitting adventure with confidence!
1. Personal Experience: The Thrill of the First Housesitting Job
As a housesitter who vividly remembers the excitement and anticipation of securing my first assignment, I understand the significance of this milestone. It's the starting point of a fulfilling journey filled with unique experiences, cultural immersion, and cherished memories. With the right approach and preparation, you can land your first housesitting job and set off on an incredible adventure.
2. Building a Solid Foundation
a. Create a Compelling Profile
Craft a captivating profile that showcases your passion for housesitting, love for animals, and commitment to providing exceptional care. Highlight any relevant experience, skills, and qualifications. Include high-quality photos, references, and a warm introduction that captures the attention of homeowners.
b. Gather References and Recommendations
If you don't have any prior housesitting experience, gather references and recommendations from friends, family, or neighbors who can vouch for your reliability and trustworthiness. These testimonials will help establish your credibility and increase your chances of securing your first housesitting job.
c. Obtain Relevant Certifications
Consider obtaining certifications that demonstrate your dedication to pet care and home management. Pet first aid, CPR, or specific training courses can give homeowners peace of mind and make your profile stand out among other applicants.
3. Start Small: Local Opportunities
a. Focus on Your Local Community
Begin by focusing on housesitting opportunities within your local community. This allows you to build your reputation and gain experience close to home. Reach out to neighbors, friends, or local pet owners who may be in need of housesitters. You can also explore community groups, social media platforms, and local classifieds for potential opportunities.
b. Volunteer or Offer Reduced Rates
Consider offering your housesitting services at a discounted rate or volunteering initially. This can help you build a portfolio of successful housesitting experiences, gather references, and establish your reputation as a reliable housesitter.
4. Utilizing Online Platforms
a. Join Reputable Housesitting Platforms
Expand your opportunities by joining reputable housesitting platforms that connect homeowners with housesitters. These platforms provide access to a wide range of housesitting assignments and offer tools and resources to streamline the process.
b. Create an Engaging Profile
Optimize your profile on housesitting platforms by providing detailed information about your experience, skills, and availability. Use captivating language and highlight your passion for housesitting and pet care. Including keywords such as "reliable housesitter," "experienced pet caretaker," and "trustworthy home guardian" can increase your visibility on search results.
c. Actively Apply and Communicate
Regularly browse housesitting listings on the platforms and apply to suitable assignments that match your preferences. Customize your applications to showcase your compatibility with the homeowner's needs and demonstrate your enthusiasm for the opportunity. Responsive and professional communication is key to establishing trust with homeowners.
5. Networking and Referrals
a. Leverage Your Network
Inform friends, family, and acquaintances about your interest in housesitting. Word of mouth can lead to potential opportunities as people often prefer entrusting their homes and pets to someone they know or have a connection with. Ask for referrals and recommendations, as they can significantly enhance your chances of securing housesitting jobs.
b. Engage with Local Pet and Homeowner Communities
Participate in local pet-related events, join online groups or forums, and engage with homeowner communities in your area. Networking with pet owners and homeowners can provide valuable leads and referrals for housesitting opportunities.
6. Going the Extra Mile: Stand Out from the Competition
a. Personalized Approach
Tailor your applications to each housesitting assignment, showcasing your understanding of the homeowner's needs and emphasizing how you can provide exceptional care for their home and pets. Personalize your messages and highlight any relevant experience or shared interests.
b. Offer Additional Services
Consider offering additional services, such as plant care, mail collection, or light household tasks. Demonstrating your willingness to go the extra mile can set you apart from other applicants and make homeowners feel more at ease entrusting their home to you.
7. Patience and Persistence
Securing your first housesitting job may take time and persistence. Don't get discouraged by rejections or initial challenges. Keep refining your profile, enhancing your skills, and applying to suitable opportunities. With patience and perseverance, you'll soon land your first housesitting job and embark on an exciting journey.
Understanding the Expectations and Responsibilities: A Key to Successful Housesitting
Welcome to our informative blog post on understanding the expectations and responsibilities of housesitting! In this article, we'll delve into the crucial aspects of housesitting that will help you build a successful and fulfilling housesitting experience. Drawing from personal experiences and insights, we'll explore the key expectations and responsibilities that come with this rewarding lifestyle. Let's dive in and gain a deeper understanding of what it takes to be a trusted housesitter!
1. Personal Experience: Navigating Expectations and Responsibilities
As an experienced housesitter, I've come to understand the importance of setting clear expectations and fulfilling responsibilities to ensure a positive housesitting experience for both homeowners and housesitters. By understanding and addressing these aspects upfront, you can build trust, establish a solid working relationship, and provide the highest level of care to homes and pets.
2. Setting Expectations with Homeowners
a. Initial Communication
Clear communication is key to establishing expectations from the beginning. When connecting with homeowners, discuss their needs, preferences, and any specific instructions or requirements for the housesitting assignment. It's crucial to have a comprehensive understanding of their expectations to ensure you can meet them effectively.
b. Home and Pet Care Instructions
Obtain detailed instructions regarding home maintenance, pet care routines, feeding schedules, exercise requirements, and any other specific needs of the pets. Discuss any medical conditions, medications, or special considerations to ensure you can provide appropriate care.
c. House Rules and Security Measures
Familiarize yourself with the house rules and security measures set by the homeowners. This includes information about access to the property, handling visitors, and ensuring the security and privacy of the home.
3. Fulfilling Responsibilities as a Housesitter
a. Pet Care and Exercise
Provide dedicated care for the pets entrusted to you. Follow the established routines, including feeding, walking, playtime, and grooming. Ensure the pets' well-being and comfort throughout the housesitting period.
b. Home Maintenance
Maintain the cleanliness and orderliness of the home. This includes regular cleaning, watering plants, handling trash disposal, and any other tasks specified by the homeowners.
c. Security and Safety
Prioritize the security and safety of the property. Adhere to any security measures, lock all doors and windows, and handle any emergencies or unforeseen circumstances responsibly.
d. Communication and Updates
Stay in regular communication with the homeowners. Provide updates on the well-being of their pets, any notable events or concerns, and address any questions or issues promptly. This helps maintain trust and ensures peace of mind for the homeowners.
4. Going Above and Beyond
While meeting expectations is crucial, going the extra mile can make your housesitting experience truly exceptional. Consider the following:
a. Maintain a Neat and Tidy Home
Strive to leave the home in an even better condition than when you arrived. Keeping the space clean and organized demonstrates your respect and care for the homeowner's property.
b. Send Updates and Photos
Share regular updates and photos with the homeowners, especially if they are away for an extended period. This helps them feel connected to their pets and reassures them of their well-being.
c. Handle Emergencies Responsibly
In the event of any emergencies, such as pet illnesses or home maintenance issues, act responsibly and promptly. Keep a list of emergency contacts and inform the homeowners of any significant incidents.
Legal and Insurance Considerations for Housesitting: Protecting Yourself and the Homeowners
Welcome to our comprehensive blog post on the legal and insurance considerations for housesitting! As experienced housesitters, we understand the importance of addressing these crucial aspects to ensure a smooth and worry-free housesitting experience. In this article, we will discuss the key legal and insurance considerations that both housesitters and homeowners should keep in mind. Let's dive in and explore the steps you can take to protect yourself and the homeowners during a housesitting assignment.
1. Personal Experience: Prioritizing Legal and Insurance Matters
As housesitters who have encountered various situations, we have learned the significance of understanding the legal and insurance aspects of housesitting. By proactively addressing these considerations, you can mitigate potential risks and ensure a secure environment for both parties involved.
2. Legal Considerations for Housesitters and Homeowners
a. Written Agreement
It is advisable to have a written agreement in place between the housesitter and the homeowner. This document should outline the terms and conditions of the housesitting arrangement, including the duration of the assignment, responsibilities, expectations, and any specific agreements regarding payment, utilities, or additional services.
b. Permission and Consent
Ensure that you have obtained proper permission and consent from the homeowners to reside in their property during the housesitting period. Clarify any restrictions or conditions related to the use of specific areas or items within the home.
c. Legal Requirements
Familiarize yourself with any legal requirements specific to the region or country where the housesitting assignment takes place. This may include visa regulations, work permits, or local laws governing housesitting activities. Adhere to these requirements to avoid any legal complications.
d. Privacy and Confidentiality
Respect the privacy and confidentiality of the homeowners. Do not disclose any personal or sensitive information about the homeowners or their property without their explicit consent.
3. Insurance Considerations for Housesitters and Homeowners
a. Liability Insurance
Consider obtaining liability insurance as a housesitter to protect yourself in the event of accidents or damages that may occur during the housesitting assignment. Liability insurance can cover expenses related to property damage or injuries that may arise.
b. Homeowners' Insurance
Homeowners should inform their insurance provider about the housesitting arrangement and verify if their existing homeowners' insurance policy covers housesitters. Some insurance policies may require specific endorsements or add-ons to provide coverage during housesitting periods.
c. Property Protection
Housesitters should take appropriate measures to protect the homeowners' property. This includes ensuring the security of the home, taking precautions against potential hazards, and promptly addressing any maintenance issues or repairs needed.
4. Documentation and Communication
a. Documentation of Home Condition
Before the housesitting assignment begins, document the condition of the home through photographs or written notes. This can serve as evidence in case of any disputes or claims regarding damages.
b. Open Communication
Maintain open and transparent communication with the homeowners throughout the housesitting period. Inform them of any incidents, accidents, or concerns that may arise. Promptly address any issues and keep the homeowners informed about the steps taken to resolve them.
Building Reputation and Getting More Jobs in Housesitting: Tips for Success
Welcome to our blog post on building your reputation and getting more jobs in the exciting world of housesitting! As experienced housesitters, we have successfully built our reputation and established a thriving housesitting career. In this article, we will share valuable insights, tips, and personal experiences to help you boost your reputation, attract more housesitting opportunities, and land your dream assignments. Let's dive in and explore the strategies that can elevate your housesitting journey to new heights.
1. Personal Experience: The Power of Reputation in Housesitting
Having a strong reputation in the housesitting community is crucial for securing desirable assignments and building long-term relationships with homeowners. We have personally witnessed the positive impact of a solid reputation on our housesitting journey. Here, we share strategies that have helped us establish ourselves and gain more housesitting opportunities.
2. Deliver Exceptional Service
a. Go Above and Beyond
Exceed homeowner expectations by going the extra mile. Take care of the home as if it were your own, ensuring it's clean, well-maintained, and secure. Pay attention to small details and consider leaving thoughtful surprises, such as fresh flowers or a welcome note upon the homeowner's return.
b. Communicate Effectively
Maintain open and proactive communication with homeowners throughout the housesitting period. Respond promptly to messages, provide updates on the home and pets, and address any concerns or issues that may arise. Clear and transparent communication builds trust and confidence.
c. Follow Instructions Carefully
Adhere to the homeowner's instructions and guidelines regarding the care of their property, pets, and any specific tasks they have entrusted to you. Pay close attention to any special requirements, routines, or preferences, ensuring a seamless transition for the homeowners.
3. Build a Strong Online Presence
a. Create an Engaging Housesitting Profile
Craft a captivating housesitting profile that showcases your experience, skills, and dedication to providing exceptional service. Highlight any relevant qualifications, certifications, or specialized knowledge you possess. Use keywords related to housesitting, your preferred locations, and specific services you offer to attract homeowners' attention.
b. Utilize Housesitting Platforms
Join reputable housesitting platforms and create compelling profiles on these platforms. Include details about your experience, references, and photos that showcase your reliability and professionalism. Actively engage with the platform's community and participate in discussions to enhance your visibility.
c. Request Reviews and Testimonials
After completing successful housesitting assignments, kindly request homeowners to provide reviews and testimonials for your profile. Positive reviews and endorsements can significantly boost your reputation and credibility, attracting more homeowners to consider you for their housesitting needs.
4. Network and Referrals
a. Engage in Local Housesitting Communities
Connect with fellow housesitters and homeowners in local housesitting communities. Attend meetups, events, or workshops dedicated to housesitting. Networking with like-minded individuals can lead to valuable connections, referrals, and even new housesitting opportunities.
b. Ask for Referrals
If you have satisfied homeowners in the past, don't hesitate to ask them for referrals or recommendations. Personal referrals carry significant weight and can open doors to housesitting assignments that may not be publicly advertised.
5. Professionalism and Reliability
a. Be Punctual and Reliable
Demonstrate professionalism by being punctual, reliable, and responsible. Arrive at the housesitting assignment on time, fulfill your agreed-upon duties, and ensure a smooth transition for the homeowners. Reliability and trustworthiness are key factors in building a strong reputation.
b. Maintain Flexibility
Be open to various housesitting opportunities, including different locations, durations, and types of properties. Displaying flexibility increases your chances of finding more housesitting jobs and broadening your experience.
Financial Considerations: Paid vs. Unpaid Housesitting
Welcome to our blog post on the financial considerations of housesitting. As experienced housesitters, we have encountered both paid and unpaid housesitting opportunities throughout our journey. In this article, we will explore the pros and cons of paid and unpaid housesitting, share personal experiences, and provide insights to help you make an informed decision. Whether you're considering housesitting as a way to save money or looking for income-generating opportunities, read on to discover the financial aspects of housesitting.
1. Personal Experience: Navigating the World of Paid and Unpaid Housesitting
Having experienced both paid and unpaid housesitting assignments, we understand the financial dynamics involved. Here, we provide insights based on our firsthand experiences to help you evaluate the financial considerations of housesitting.
2. Paid Housesitting: Pros and Cons
a. Pros of Paid Housesitting
Financial Compensation: Paid housesitting offers the opportunity to earn income while enjoying the benefits of living in someone else's home. It can provide a source of financial support or supplement your existing income.
Higher Demand: Paid housesitting assignments often attract a larger pool of applicants, increasing the chances of securing desirable opportunities.
Professionalism: Some homeowners prefer to hire professional housesitters and are willing to pay for their expertise, reliability, and additional services.
b. Cons of Paid Housesitting
Competitive Market: With paid housesitting, competition can be fierce, as many individuals seek these opportunities. It may require a well-established reputation and a strong housesitting portfolio to stand out among other applicants.
Specific Requirements: Paid housesitting assignments may come with specific expectations and additional responsibilities, such as caring for high-maintenance properties, exotic pets, or running errands.
3. Unpaid Housesitting: Pros and Cons
a. Pros of Unpaid Housesitting
Cost Savings: Unpaid housesitting allows you to enjoy free accommodation while exploring new destinations. This can significantly reduce your travel expenses and provide the opportunity to live in unique locations without the financial burden.
Flexibility and Variety: Unpaid housesitting offers more flexibility in terms of assignment options. You can choose from a wider range of housesitting opportunities and locations, allowing for a diverse and enriching experience.
Building Your Reputation: Starting with unpaid housesitting can help you establish your reputation as a reliable and trustworthy housesitter. Positive reviews and testimonials from homeowners can pave the way for future paid housesitting opportunities.
b. Cons of Unpaid Housesitting
Lack of Financial Compensation: Unlike paid housesitting, unpaid assignments do not offer direct financial compensation. Therefore, you need to have alternative sources of income to sustain yourself during these periods.
Lower Demand: Unpaid housesitting opportunities may attract a smaller pool of applicants, but they can still be competitive, especially in popular destinations.
4. Finding the Right Balance
Ultimately, the choice between paid and unpaid housesitting depends on your individual circumstances, financial goals, and personal preferences. Here are a few factors to consider:
Financial Needs: Assess your financial situation and determine if paid housesitting is necessary to meet your financial goals or if the cost savings of unpaid housesitting align with your budget.
Experience and Reputation: If you're new to housesitting, starting with unpaid assignments can help you gain experience, build your reputation, and increase your chances of securing paid opportunities in the future.
Destination and Availability: Consider the demand for housesitters in your desired destination. Some locations may offer more paid opportunities, while others may have a higher demand for unpaid housesitters.
References: Unlocking the Power of Recommendation
Welcome to our blog post on the importance of references. As avid travelers, we understand the value of trustworthy recommendations when it comes to planning our trips and making informed decisions. In this article, we will explore the significance of references, share personal experiences, and provide insights on how to utilize them effectively. Read on to discover how references can be a game-changer in your travel journey.
1. The Power of Personal Experience
At the heart of every reference is personal experience. It's the firsthand account of someone who has already experienced a particular service, destination, or activity. References offer valuable insights, providing a glimpse into what you can expect and helping you make more informed choices.
2. Trust and Credibility
References are vital because they provide a sense of trust and credibility. When someone you know or trust recommends a place to visit, a hotel to stay at, or a tour to take, it carries more weight than generic online reviews. Personal connections and recommendations from trusted sources help build confidence and alleviate any doubts or concerns you may have.
3. Building a Network of Recommendations
One of the best ways to gather references is by building a network of like-minded travelers and sharing experiences. Join online travel communities, participate in forums, and engage with fellow travelers to exchange recommendations. This network becomes a valuable resource, as members share their experiences, tips, and insights from various destinations around the world.
4. Utilizing Online Reviews
In the digital age, online reviews play a significant role in shaping consumer decisions. Platforms like TripAdvisor, Yelp, and Google Reviews provide a wealth of information from fellow travelers. When reading reviews, pay attention to the overall sentiment and look for patterns in feedback. Keep in mind that some reviews may be biased or exaggerated, so consider the credibility of the reviewer.
5. Seeking Recommendations from Locals
When visiting a new destination, reaching out to locals can offer unique insights and recommendations. Locals have insider knowledge about hidden gems, off-the-beaten-path attractions, and authentic experiences that may not be widely known. Engage with locals through social media groups, travel forums, or by striking up conversations during your travels.
6. Personalizing Your References
Tailoring your references to your specific interests and preferences is crucial. Seek recommendations that align with your travel style, budget, and desired experiences. For example, if you're a food lover, focus on restaurant recommendations or culinary experiences. If you enjoy outdoor activities, seek recommendations for hiking trails, scenic viewpoints, or adventure tours.
7. Sharing Your Experiences
Don't forget to reciprocate by sharing your own travel experiences and recommendations. Write reviews, create travel blog posts, or contribute to online travel platforms. Your firsthand accounts can be a valuable resource for other travelers, just as you have relied on references yourself.
FAQ: Become a House Sitter
What is a house sitting job and how does it work?
A house sitting job involves staying in someone's home while they are away, taking care of their property, pets, and other responsibilities.
How can I find pet sitting and house sitting opportunities?
You can find house sitting opportunities by signing up on house sitting websites and creating a profile, where homeowners can connect with potential sitters.
What are some of the best house sitting websites to use?
Trusted House Sitters, Mind My House, and House Sitters America are popular platforms where you can find house sitting gigs.
Can house sitting be a way to travel internationally for free?
Yes, house sitting can offer a cost-effective way to travel internationally, as you exchange your services for accommodation.
How can someone become a professional house sitter?
To become a professional house sitter, you need to build a strong profile on house sitting websites, gain experience, and establish a positive reputation.
What's the process of getting your first house sitting job?
Start by creating a detailed house sitting profile on a platform like Trusted House Sitters, then apply for available opportunities that match your preferences.
What are some key tips for a successful house sitting experience?
Communication with homeowners, being reliable, taking good care of their property and pets, and leaving the place in the same condition are essential for a successful house sitting experience.
Is house sitting limited to just houses, or can it also include pet sitting?
House sitting often includes pet sitting as homeowners seek sitters who can care for their pets in their absence.
How can someone transition from occasional house sitting to long-term house sitting?
By gaining experience through short-term house sits, building a strong profile, and receiving positive reviews, you can increase your chances of securing long-term house sitting assignments.
Are there any requirements to become a house sitter, such as previous experience?
While previous experience can be helpful, it's not always necessary. Having a responsible and reliable attitude, good communication skills, and a love for pets can make you a suitable house sitter candidate.
What does a pet sitter typically do during a house sitting assignment?
A pet sitter takes care of the homeowner's pets, ensuring they are fed, exercised, and receive proper attention while the owner is away.
How can I become an international house sitter?
To become an international house sitter, you can sign up on house sitting websites that offer opportunities around the world and create a compelling profile.
Are there specific steps I need to take to learn how to become a house sitter?
Learning how to become a house sitter involves creating a detailed profile, gaining experience through shorter assignments, and building a positive reputation.
What's the benefit of using a house sitting site to find opportunities?
House sitting sites connect you with homeowners seeking sitters, making it easier to find suitable assignments based on your preferences.
What if I want to house sit and take care of both the house and pets?
Many homeowners are looking for sitters who can take care of both their home and pets, offering a comprehensive solution during their absence.
Can you share an example of a great house sitting experience?
A great house sitting experience might involve a well-maintained property, friendly pets, clear homeowner instructions, and a positive relationship.
How does international house sitting differ from local house sitting?
International house sitting involves caring for homes and pets in different countries, offering a unique experience and the chance to explore new cultures.
Are there resources available to learn how to become a professional house sitter?
Yes, there are guides and resources online that provide insights into becoming a professional house sitter and succeeding in this field.
How can someone start house sitting and secure their first assignment?
By creating a strong house sitter profile, browsing house sitting platforms for opportunities, and applying for assignments that match their preferences.
What should a house sitter profile include to attract potential homeowners?
A house sitter profile should include relevant experience, information about your responsible and reliable nature, and your willingness to care for homes and pets with dedication.