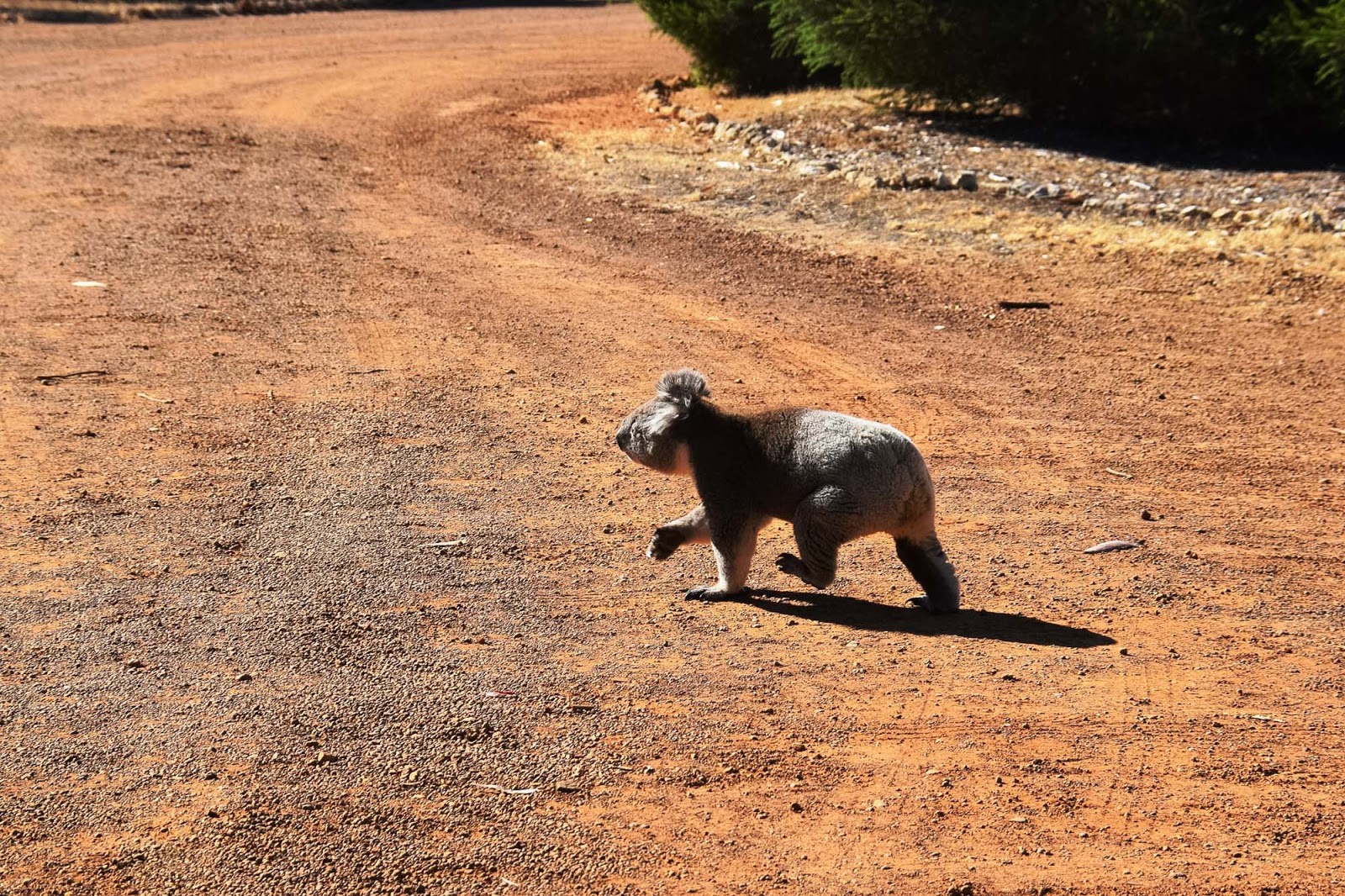 Why Did The Koala Cross The Road?

Despite being born and raised in Australia and living here my whole life, I have seen very few koalas in the wild. I would go so far as to say that I have seen more koalas in zoos and wildlife sanctuary's than I have ever seen in the wild! And of all the times I have seen a koala they have always been sleeping in a tree, never moving. However, on Kangaroo Island I not only saw more koalas then I ever have before, but I also saw a koala jump down from a tree, cross the road, climb over a fence and stroll away. It was the most exciting moment ever!


The Hanson Bay Wildlife Sanctuary is the best place on Kangaroo Island to see a sustainable population of koalas in the wild. During the day you can take a self-guided tour of the sanctuary or there is also an option to take a guided nocturnal tour at night. There is a visitor centre that offers information, meals, snacks, drinks, souvenirs and gifts. You can also see many different types of native birds who call Hanson Bay their home.

Hanson Bay is in a great location on the island. Hanson Bay Wildlife Sanctuary offers six beachfront holiday cabins if you wanted to sleep right near the koalas or you can grab a spot at Western KI Caravan Park right across the road (that's where we stayed!). For more information on Hanson Bay and the Wildlife Sanctuary you can check out their website here.
Hanson Bay Wildlife Sanctuary 7797 South Coast Road Kangaroo Island, South Australia
For more travel tips and to keep up to date with our adventures make sure you subscribe to our newsletter today!


* * * Pin for later: