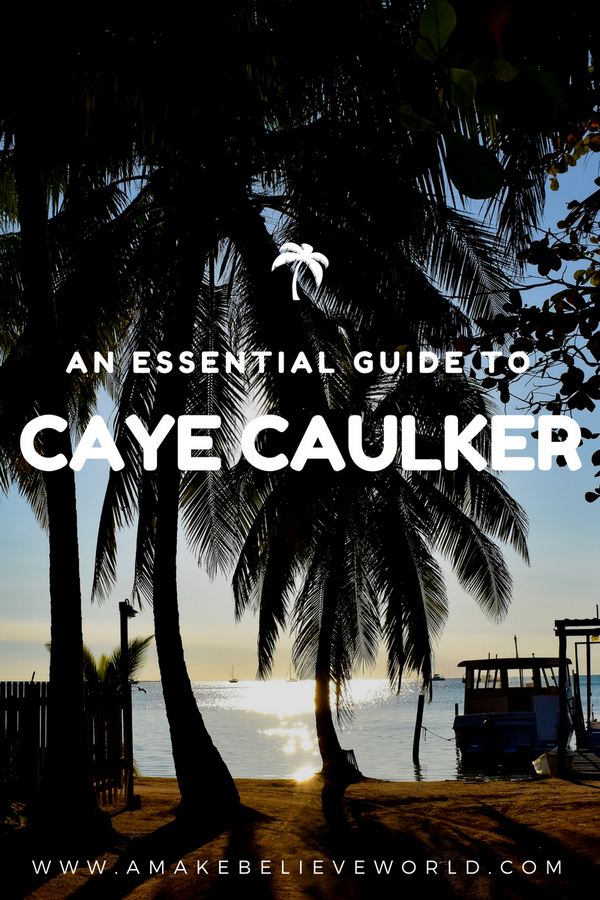 The Essentials: Caye Caulker
Location: Island off the coast of Belize in the Caribbean Ocean.

Time Zone: Central Time Zone UTC -06:00

Getting There: If you're arriving into Belize's Philip S. W. Goldson International Airport (BZE) you will need to take a taxi to the Marine Terminal, which is about a 35-45 minute drive, where you can catch the San Pedro Belize Water Taxi to Caye Caulker. You can buy a return ticket from the dock at Belize City for $25USD. The tickets are open ended, so you can return from Caye Caulker to Belize City at any time you wish. For a much faster journey, you can book a domestic flight straight from BZE to Caye Caulker with local airlines Maya Island Air or Tropic Air.

Language: The main language of Belize is English, due to Belize being a former British Colony. Many of the Belize locals though speak multiple languages and dialects.

Climate: Sub-tropical. The humidity can be quite high, especially along the coast, but is often broken up by a cool sea breeze. Generally consistent temperatures all year around, with the warmest days found between May and September and the cooler months between November and January.

Getting Around: Walk walk walk walk walk. You can easily walk everywhere on Caye Caulker. To help you out with your luggage to and from your accommodation and the ferry docks or airport you can grab a local "taxi", which is a golf cart! Rides cost $2.50 USD per person per ride. You can also rent a bicycle to get around easily.
The Money Sitch: Currency is Belize Dollars $. USD are also accepted in some places. I would recommend taking a bit of cash over to Caye Caulker with you. Think beach side burger stands and restaurants with sandy floors, not many places accommodate for credit cards. If you forget to get cash (like we did), you can find ATMs at the front of the island bank to replenish your stash.

Internet Access: We only really had internet access at our beach side villa but to be honest, I'm not sure if we tried to connect anywhere else. Most hotels/hostels offer great wifi and the local airport also has free wifi if you're waiting for a flight.

Best Time To Go: Late November to mid-April for the dry season, clear skies and warm temperatures everyday.
Can't Miss: Scenic flight to the Blue Hole, Swallow Caye Wildlife Sanctuary, Caye Caulker Marine Reserve, snorkelling off the split.

Good To Know: In my opinion, spending the extra money on getting a flight into Caye Caulker is a good idea. The ferry ride is quite long and boring and if you include the check in time and waiting to get your luggage back. And they absolutely cram people onto each ferry until it is at capacity, so it's very uncomfortable. A 10 minute plane ride on a light plane would have been a way better option!
Read more about our Caye Caulker adventures here.

Download our Caye Caulker Guide