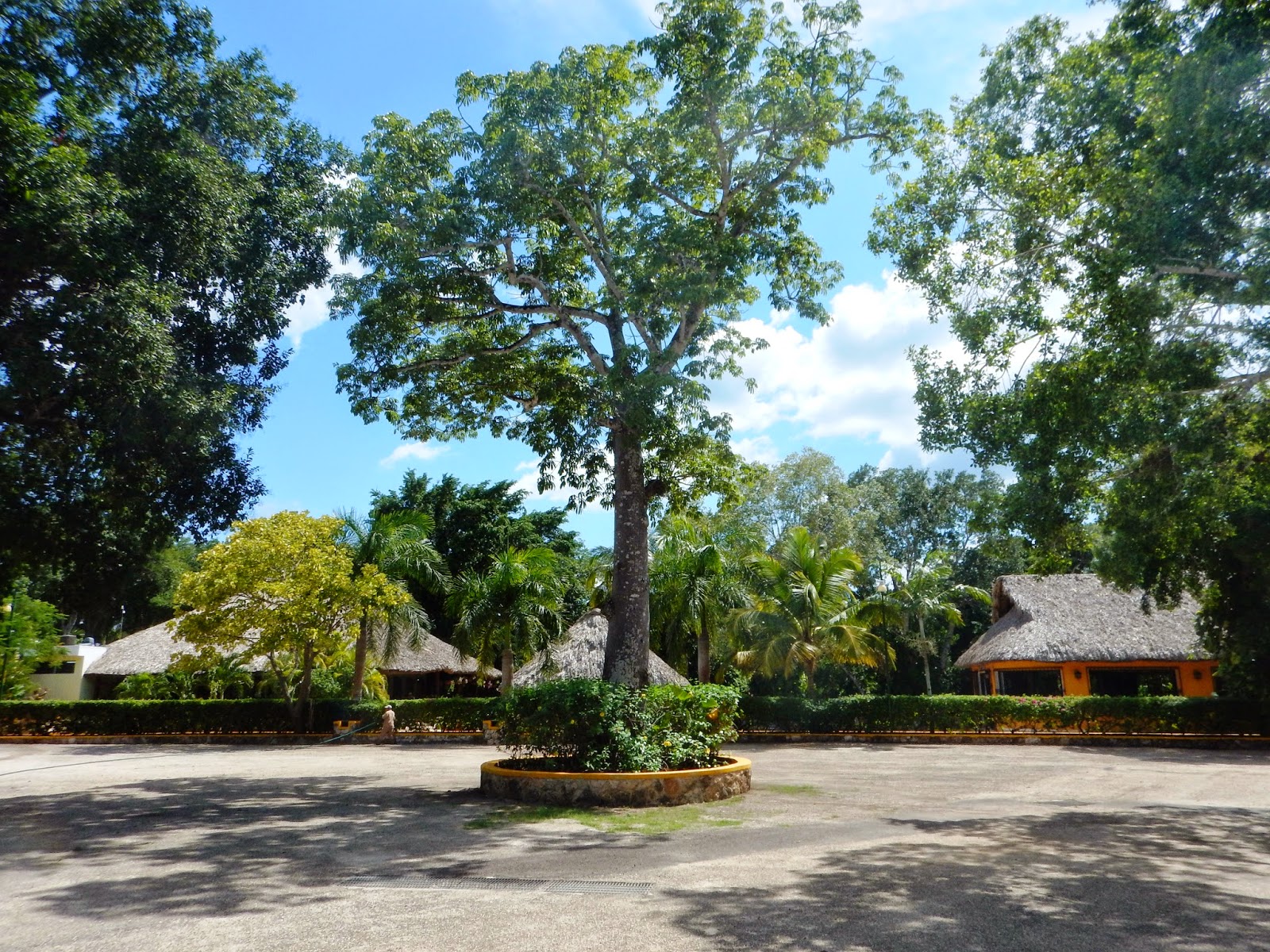 The Sacred Cenote Ik'Kil
Ik'Kil Cenote was beyond amazing. It was spectacularly breathtaking and more beautiful in real life than any picture I had ever seen. I feel like there aren't accurate words to describe the unbelievable natural beauty of this place. Climb to the top of the limestone staircase and jump into the refreshing water of the cenote. Floating around the cenote on my back, and looking up to the open sky was one of the most peaceful and reflective moments I have ever had. I really took a moment to take in where I was and how lucky I was to be in this sacred place.
Cenote Ik'Kil is a deep natural sink hole that is open to the sky, that formed by the collapsing of a cave. The cenote is about 25 metres beneath the surface, with water levels sitting at around 35 metres deep. The vines reach from the opening all the way down to the water, with small waterfalls running into the cenote as well. There are heaps of different water creatures that live in including black catfish that you can feel swimming around your legs!
Cenote Ik'Kil is scared to the Mayans, who used the cenote for both relaxation and ritual services. The word cenote comes from the Mayan language word for a well. Many cenotes around Mexico were scared Mayan sites, and often young men and women were thrown into them and left to drown as a sacrifice to the God of Rain. Ik'Kil was also a stop on the Red Bull Cliff Diving World Series in 2010, 2011 and 2012.
We visited Ik'Kil as part of the Xichén Clásico Tour. I specifically chose this tour due to it's stop at Ik'Kil. I had seen pictures of the cenote online and was desperate to visit it! When I was investigating Mexico I thought it would be the biggest struggle to visit, due to it's location about three hours out of Playa del Carmen. I was so happy when I found this tour that I booked it immediately! Xichén Clásico Tour included the two places in Mexico that I was the most excited to visit and it was one of the best days on our whole USA/Mexico trip. I can't recommend it highly enough, everything about the tour was phenomenal.
If you're not going with a tour I recommend going as early as you can to avoid the crowds. A lot of tour buses arrive in the afternoon after visiting Chichén Itzá which makes the cenote a lot more crowded.

Location: 97751 Chichén Itzá, Yucatán, Mexico