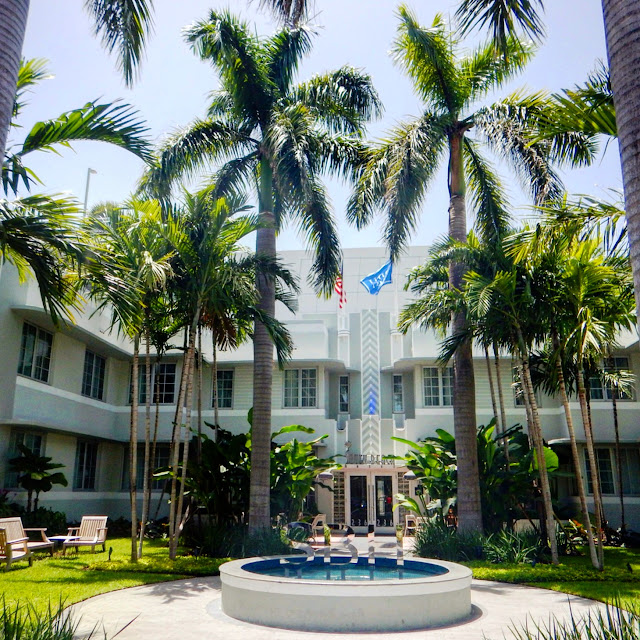 SBH Hotel Review, Miami Beach
South Beach Hotel (SBH) was in the perfect location for our time in Miami. It was only one block away from South Beach and a short walking distance from the main strip of restaurants, cafes and shops. In all honesty, my budget for Miami accommodation was quite low. We were only here for a few nights and didn't want to blow all our money on a place just to sleep. At $179 a night, SBH provided us a cheaper alternative to the beach front hotels, while still being in an awesome location!
We stayed in a Standard King room, which included one of the biggest beds I have ever slept in, as well as a massive flat screen TV, beautifully modern bathroom and more amenities than I could even think of! The room was so chic and modern, it was like we were sleeping in a work of art! I am quite disappointed now that I didn't take a photo of inside the room. it was honestly beautiful.
The hotel had complimentary wifi which was so helpful and so speedy. Our room also included free local calls, which came in super handy as we kept extending our car hire! The staff were lovely and helpful, offering us tips on parking and driving around Miami and helping out when I accidentally deactivated our room key! We hadn't expected to have a car in Miami, so we hadn't booked accommodation with parking in mind. SBH does have valet parking, but like anywhere, valet is quite expensive. As an alternative, there is street parking right out the front of the hotel and in the surrounding streets which was handy. However it does have time restrictions and as the hotel staff warned us, there are parking inspectors around all the time! We ended up with two fines (one at 4am, who would have thought parking inspectors would be around at that time!), but luckily they were super cheap compared to Australian parking fines – only about $23 each.
The only thing to keep in mind is that the complimentary breakfast and the pool are not located on the property – with breakfast being offered at a local cafe and pool access located on a sister property of SBH. Overall though, we were really happy with our stay at SBH. By far the most modern hotel I have ever stayed in!

SBH South Beach Hotel 236 21st Street, Miami Beach Florida, 33139