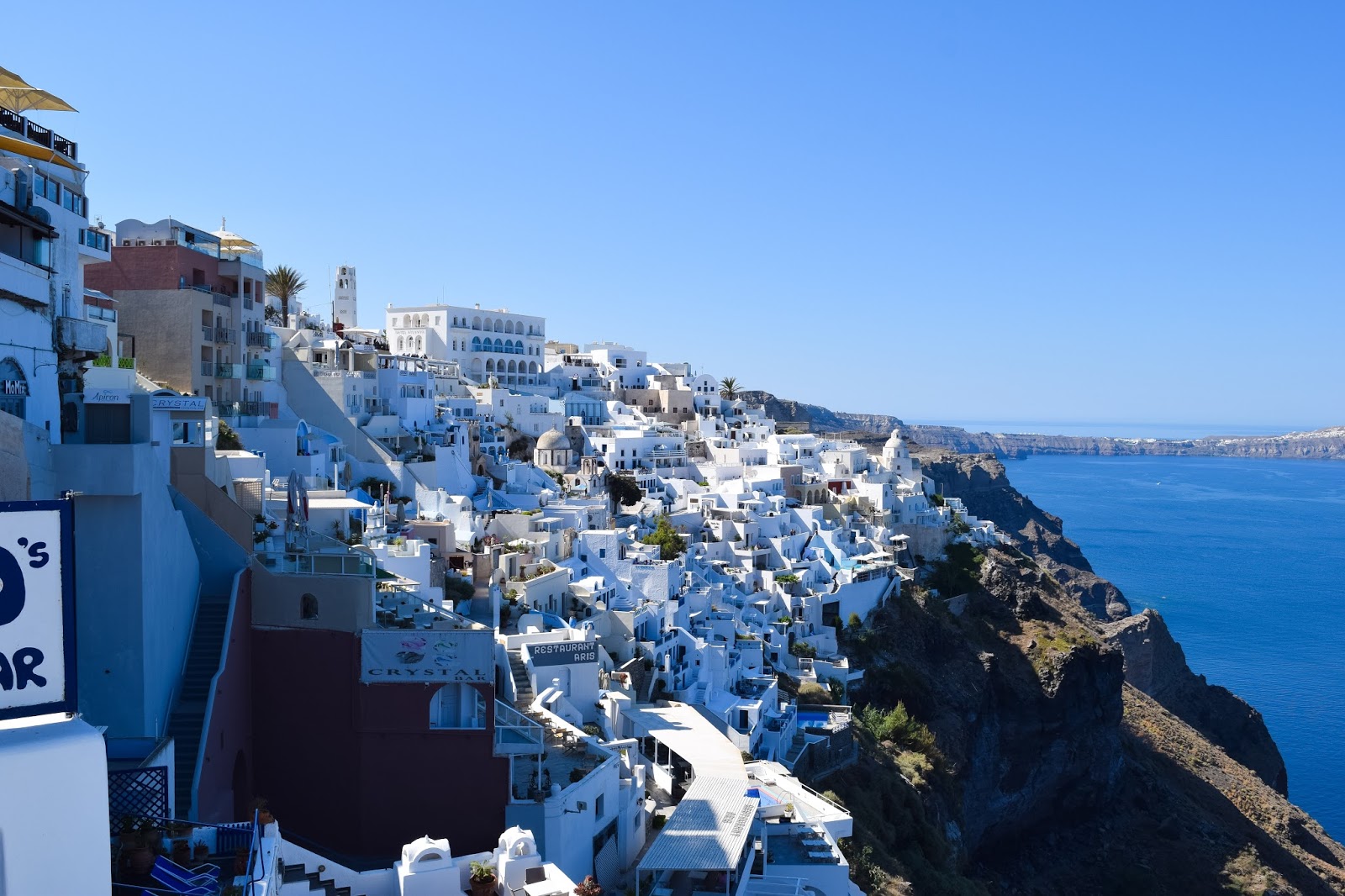 Exploring Fira & Firostefani
Landing in Santorini Airport was an experience I will never forget. Flying over the Greek Islands and the Aegean Ocean during sunset and then landing at one of the smallest airports I have been to so far was just completely different to what I was expecting, I'm not sure why! As soon as you arrive in the towns of Santorini you understand without a doubt what all the fuss is about. It's beautiful, stunning, breathtaking, all the things you have always imagined it would be and more.
We arrived after dark on our first night and had had quite a long day, with an early morning international flight from Dubai and a five hour lay over at Athens airport, so we were pretty tired. We found the perfect restaurant around the corner from our hotel, Taverna Romantica. I would highly recommend it if you're around Firostefani and I'm disappointed I didn't take my camera to dinner to capture how cute and picture perfect it was, but it was just fantastic! Our gorgeous waiter Vaselis made us feel just like locals, shouting us Ouzo and even offering us a free salad and appetizers. It was the perfect first night and honestly, if you're looking for somewhere to eat in Santorini you shouldn't definitely check it out.
Here's some of my photo diary from exploring Fira & Firostefani.