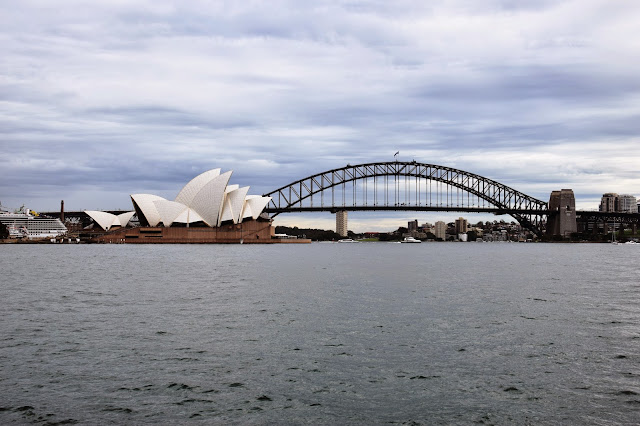 The Sydney Series: Mrs Macquarie's Chair
If you're looking for a great view of the Sydney Opera House and the Sydney Harbour Bridge together, Mrs Macquarie's Chair can't be beaten. At the edge of the Royal Botanical Gardens and only a short walk around to the Opera House itself, Mrs Macquarie's Chair offers a beautiful view of two of Australia's most iconic landmarks, as well as the city.
Only a very short walk from the Sydney Opera House itself, it's a view not to be missed if you're spending some time in Sydney. There is parking all right next to Mrs. Macquarie's Chair, just watch out for the many tourists and coach buses, they often walk right out onto the road without looking.

If you decide to walk around and have lunch around the harbour, please please please choose an inside seat. If this is the only piece of advice that you ever pay attention to on this blog you will be grateful! If you eat outside around the harbour, no matter what type of weather or time of year, you will be brutally attacked by seagulls. This happened to us and was totally terrifying. Heaps of birds just like descended on us and ate our foods right off our plates!! Definitely not fun.