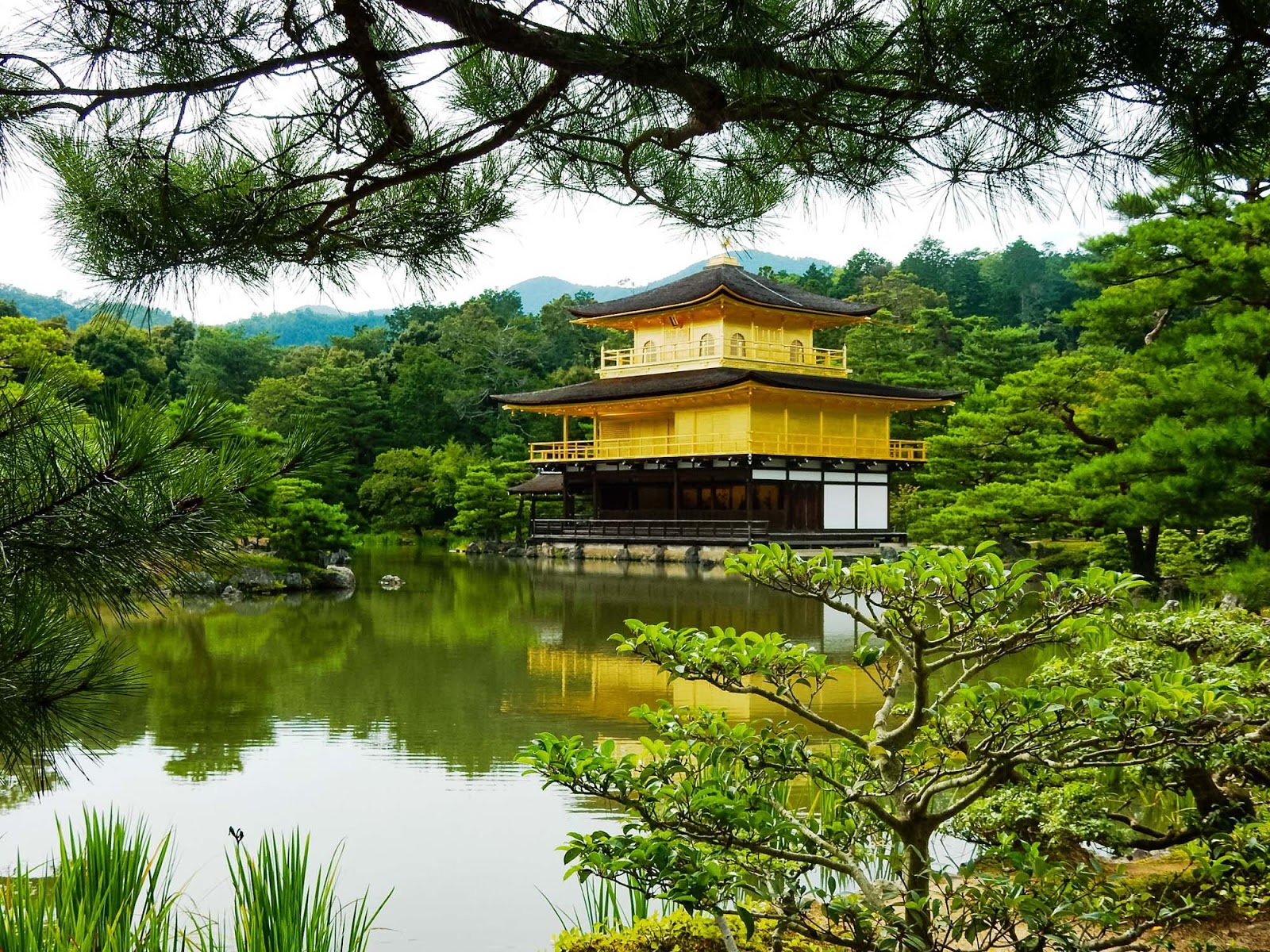 Kinkaku-ji, The Golden Pavilion
Continuing on my tour of Japanese temples is the beautiful Kinkaku-ji 金閣寺 the Golden Pavilion. Kinkaku-ji is a Zen temple in northern Kyoto, whose top two floors are completely covered in gold leaf. The grounds of the temple are just as beautiful as the temple itself, with ponds and trees surrounding the paths and walkways.


Around the temple there are also several different coin tosses, where visitors can make a wish and toss their coin for good luck. Outside the grounds there are also several souvenir shops and a tea house when you can purchase matcha tea and sweets.


Of all the temples I visited in Japan, the Golden Pavilion would probably have to be my least favourite, which was unfortunate because it had nothing to do with the temple itself. While the temple was so beautiful, the grounds were absolutely packed with people, with very little room to move, making it difficult to get a good view or take photos. Due to the much smaller nature of the temple, it kind of felt like we were rushed through the grounds with the sea of people that were there. We visited in the late afternoon, so if you're heading out to Kinkaku-ji I would recommend trying early in the morning to beat the crowds and enjoy a more relaxed visit.


Kinkaku-ji can be accessed from Kyoto Station by direct Kyoto City Bus number 101 or 205 in approximately 40 minutes. Alternitively, it can be faster and more reliable to take the Karasuma Subway Like to Kitaoji Station and then take a taxi or a bus (bus numbers 101, 102, 204 or 205). The Golden Pavilion is open from 9am to 5pm everyday and costs 400 Yen.
Kinkaku-ji Temple 1 Kinkakujicho, Kita Ward Kyoto, 603-8361, Japan


* * * Pin it: