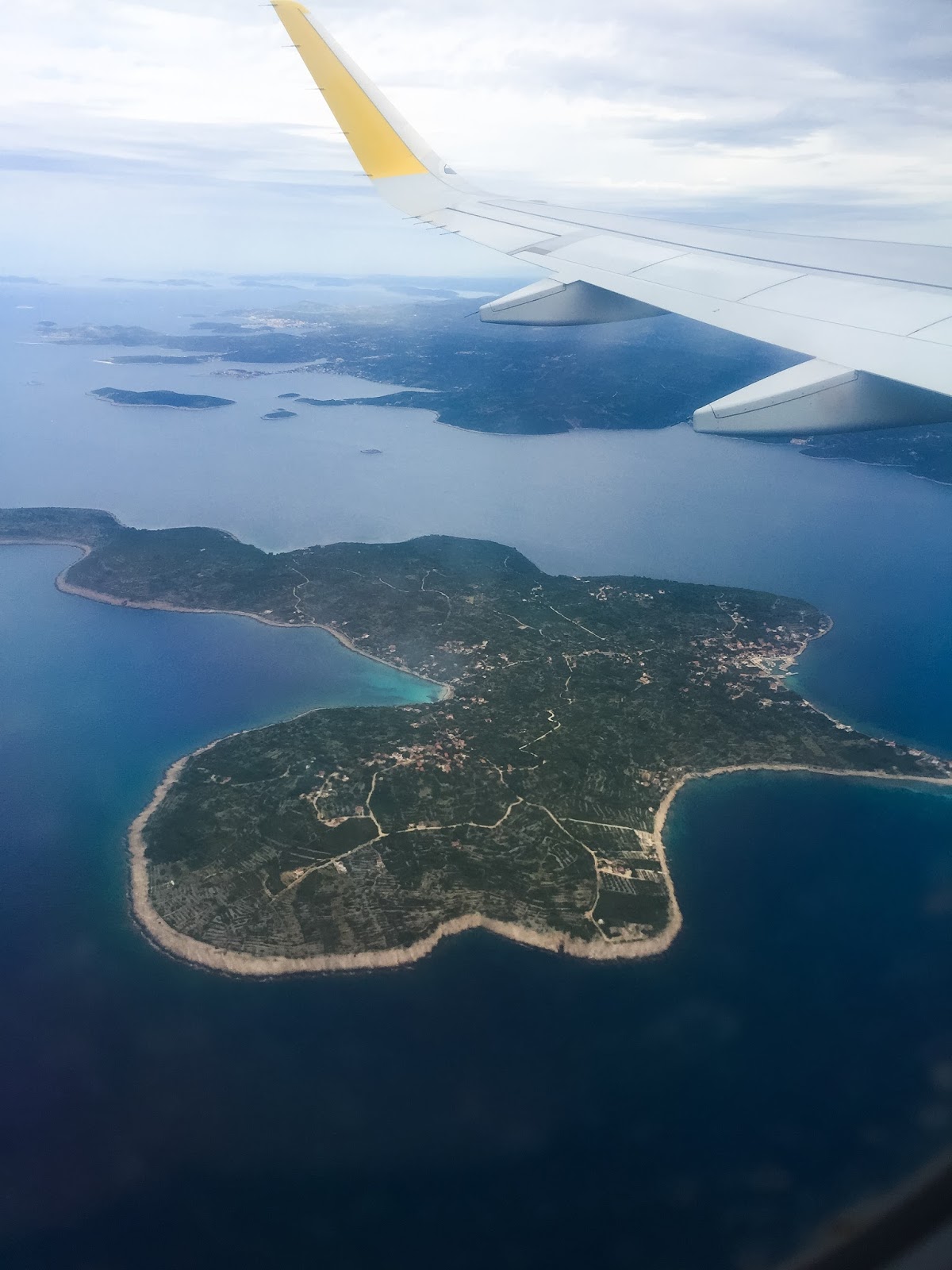 Picking An Airline: What To Consider
The very first thing you do when you decide to start booking your next adventure is look at flight prices. It can often be one of the most costly parts of your trip, especially if you're travelling overseas from Australia, so searching for the best deal is high on any travellers priority list. Working as a travel consultant taught me a lot about flying and all the different aspects that are so easy to forget about when we're looking at booking flights. Here are some of the things to keep in mind before you book your ticket.
Comfort Vs. Ticket Price
The biggest thing to consider if you're booking a long haul flight. It is super easy to go with the cheapest option without really investigating what they offer, but a few tiny upgrades or swapping airlines can make the biggest difference. Adding extra legroom seats or reserving an exit row can make a big difference to your comfort on a flight, but can also add a few dollars. Weigh up whether it's worth it to make the upgrade or whether changing to another airline will include these benefits in your ticket price.
Frequent Flyer Programs
This can come in especially handy with domestic carriers. If you travel regularly to the same places or within the same country, it is always good to sign up to a loyalty program and start accumulating points. However, you do have to check these days if you're accumulating points on your fare. Some sale fares will not include frequent flyer points even if they are with the right airline. As well as this, many of the airlines low cost carrier partners do not include loyalty points. However, sticking with one airline and accumulating status points can often give you a better chance of upgrades, access to airport lounges and generally a nicer experience on your flights.
Onboard Food Options
For anyone with a food intolerance or religious preferences this can be a big one. Check out the airline websites to see what their food options are for your class of travel and whether they suit your needs. Most airlines will offer the standard vegetarian meals, children's meals, gluten free meals and even bland meals. For people who require religious specific meals such as Halal meals your airline options might be a little more limited. Make sure you can be accommodated for on the flight before you book your ticket.
Entertainment Choices
Always important when you're looking for cheap flights. Most low cost carriers do not automatically include entertainment in their fare and also might not have the entertainment options to accommodate everyone on the flight. For example, some airlines have no seat back entertainment and instead offer their passengers an iPad for an extra fee to access their entertainment channels. These come on a first come first serve basis and they often do not have enough to give to the whole plane. Make sure you book these in advance if you would like to take advantage of these options. Additionally, some airlines don't offer these options at all and require you to bring your own entertainment or download their app to access their entertainment on your own device. Always make sure you understand the situation before you travel so you are prepared, especially if you're on a longer flight.
Added Extras
From free airport transfers, free stopover promotions and even simple things such as free drinks on board, these extras can make your flying experience just that much more pleasant. It probably won't be a first thought, but some of these extras can help you make the decision if you're choosing between two airlines. For example, Emirates offers a free shuttle bus for it's passengers across to Abu Dhabi. This can be a great option, especially if you have travelled through Dubai a few times and are looking for a new city to explore!
Type of Aircrafts
Not just reserved for the airplane enthusiasts, the type of airline you're flying in can often have a direct correlation to how comfortable your flight would be. For example, if you're flying on a Qantas A380 you might be able to snag a few of the selected economy seats on the top floor of the plane. With less than 30 people in this economy section you are always going to have a more pleasant flight with less interruptions, a little more space and generally just a nicer experience than being in row 89 with 600 other people.
Hub Cities
Every airline has their own hub city or cities in their home country. An airline must fly to or from their hub city on all of their flights (with some exceptions) and this is the reason that different airlines have stopovers in different cities. For example, the hub city for Emirates is Dubai, Cathay Pacific is Hong Kong and Thai Airways is Bangkok. Stopovers can be a great way to break up a trip and most airlines will offer free or very low cost stopovers in their hub city to promote tourism.
Seasonality
Every airline will have their own dates for when their high season, low season and shoulder seasons begin and end. If you are planning to travel during high season it's always a good idea to check out exactly what date high season begins for each airline you are considering, as travelling a few days early might push you into shoulder season and reduce your airfare. For example, when we were travelling to Europe the seasonality changed from shoulder to high season on the 3rd of June. So we booked our tickets for the 2nd of June and saved approximately $400 per person! Such an easy travel hack! It's always worth double checking the seasonality of the airline, as you might be on the boarder without even realizing.
Cultures
It is always important to remember that airlines are a reflection of their home country. Depending on what airline you decide to fly with might mean your cultural experience begins from the minute you step on the plane. Always keep in mind what airline you're flying with a behave accordingly. For example, Royal Brunei does not supply alcohol on board for free or to purchase, as their home country of Brunei is a dry country, where alcohol is not sold anywhere in the country and the consumption of alcohol in public is prohibited by law. However, they will allow you to drink on board provided you purchase your own alcohol in duty free.
Whether you're a first time flyer or a frequent flyer it's always good to weigh up all of your options before booking a flight. Keeping some of these things in mind can make the difference between an easy or uncomfortable flight and can sometimes even set the tone of your trip. Sometimes it's worth a few extra dollars to make that super long haul flight more enjoyable!

Have you had a great experience with an airline that made your trip even better? Share your experiences below!