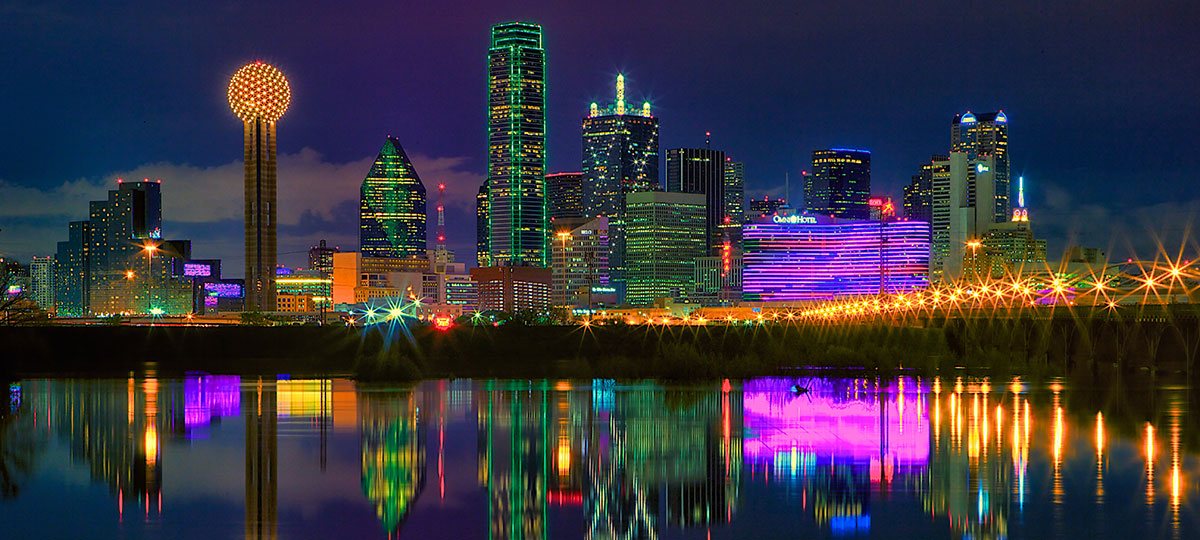 Top 7 Things To Do In Dallas
Dallas, the ninth largest city in America, is becoming more and more of a destination in the USA with flights paths into and out of the States using Dallas Fort Worth International Airport as their first point of contact in the country. But Dallas is not just a big airport for a long stop-over anymore, with more people taking the time to make the most of their layover, and explore some of the city. They say that everything is bigger in Texas, and from the highways to the cars to the portion sizes, they are not wrong. And this big big city has something for everyone.

Cheer at a basketball game

Something you can do in pretty much every state in America, but that we got to experience in Dallas. Basketball is definitely not as big in Australia as it is in the States, but American TV really makes us feel like we need to get to an NBA game ASAP when we touchdown on American soil. For us, it just so happened that our schedule lined up with the NBA roster during our time in Dallas and we were able to grab some tickets to see the Dallas Mavericks at the American Airlines Center. It was super interesting to experience the basketball environment for us Aussie first timers. For two people that are such intense AFL fans, it was definitely a different type of event! Hot tip: make sure you grab the bottom-less popcorn bucket – for about $4 extra you can refill it as many times as you want during the game. Literally the best food choice EVER.

Visit Fort Worth Stockyards
One of the main reasons to come to Texas is to check out what is left of the Wild West. And the first place that everyone should start is the Fort Worth Stockyards. Offering up the world's only weekly championship rodeo, twice daily cattle drives, haunting ghost tours, a tricky mechanical bull, satellite cattle auctions and real life cowboys walking the streets, there really is no better place to get a feel for the old Western days. Fort Worth Stockyards have to be the best place to take a step back in time and see what life used to be like in Texas. Make sure you leave a lot of time in your day for eating and dining experiences, there are more iconic restaurants and dishes here than you can poke a stick at.
Read more: Searching For Cowboys: A Guide to Fort Worth Stockyards

Find the city's best tacos and margaritas
On a four hour tour around the city, you can check out the very best tacos and margaritas Dallas has to offer. And let's be honest, if you don't have an epic night of tacos and margaritas, did you even go on holidays?! The coach bus tour drives you between some of the best hidden places in Dallas, offering unique street tacos, gourmet tacos and even a taco named "the best taco on America" by a huge food magazine. And of course, the tour also offers some of the best margaritas that can be found downtown, while taking you to hidden secret attractions around the city, like infamous Bonnie and Clyde hideouts! Find out more about this tour on Trip Advisor. Image from The Pioneer Woman.
Rent a HUGE car

We hadn't actually planned to rent a car when we were in Dallas, but we quickly realized that it would probably be the easiest option, with the price of a rental car almost the same as how much it would have cost to get a taxi or an Uber from the airport to our hotel, and back a few days later. We rented this truck from sixt at the Dallas airport and for a rental car company, they were SO easy to deal with, so helpful and efficient, and we were on the road within about 20 minutes! I normally find rental car companies such a painful struggle, but honestly they were fantastic. Thom especially was so excited to have this giant car (and it subsequently made him sad about how "small" his car is at home) and it really does fit with the saying that everything is bigger in Texas!

Dance the night away in Deep Ellum

The East Dallas suburb of Deep Ellum is known as Dallas' music neighbourhood and is the perfect place to grab a beer and enjoy some live music after a long day of sightseeing. Just a few blocks back from Downtown, this is Dallas' most hipster suburb, with a booming nightlife and live music scene, trendy restaurants popping up left, right and centre, art galleries and boutique fashion shops. Make sure you check out The Bomb Factory and Trees for live music, and then dance the night away at the Lizard Lounge. Image found at Authentic Dallas.

Take a horseback trail ride, led by a real life cowboy
Get off the beaten path and explore the hidden beauties surrounding Dallas on a horseback trail ride with River Ranch Texas Horse Park. Led by a real life cowboy, a trail ride is the perfect way to get out of the big city smoke and enjoy nature at it's best, on top of a horse! There's no better way to make you feel like a you're part of the wild west than pretending your a cowboy for the afternoon. Image found here.

Eat your weight in food at Gas Monkey Bar & Grill

What started as a TV show about cars have manifested into a huge grill hot spot in Dallas, with some of the biggest food portions I have ever seen. As a fan of the show Fast n' Loud, Thom wanted to head out to the Gas Monkey Bar and Grill and it was actually pretty cool! The venue is huge with an indoor restaurant and bar and also a massive outdoor beer garden overlooking the river which would be so lovely in the summer time and warmer weather. They also have live acts all the time, including singers, bands and comedians to entertain the crowds – make sure you check the website before you go. Hot tip: the portion sizes are HUGE – I couldn't even start on my main after the size of my entree!
First image found here.
————————————————————————————————-
Pin for later:

Leave a Comment Newer Post Older Post loading..