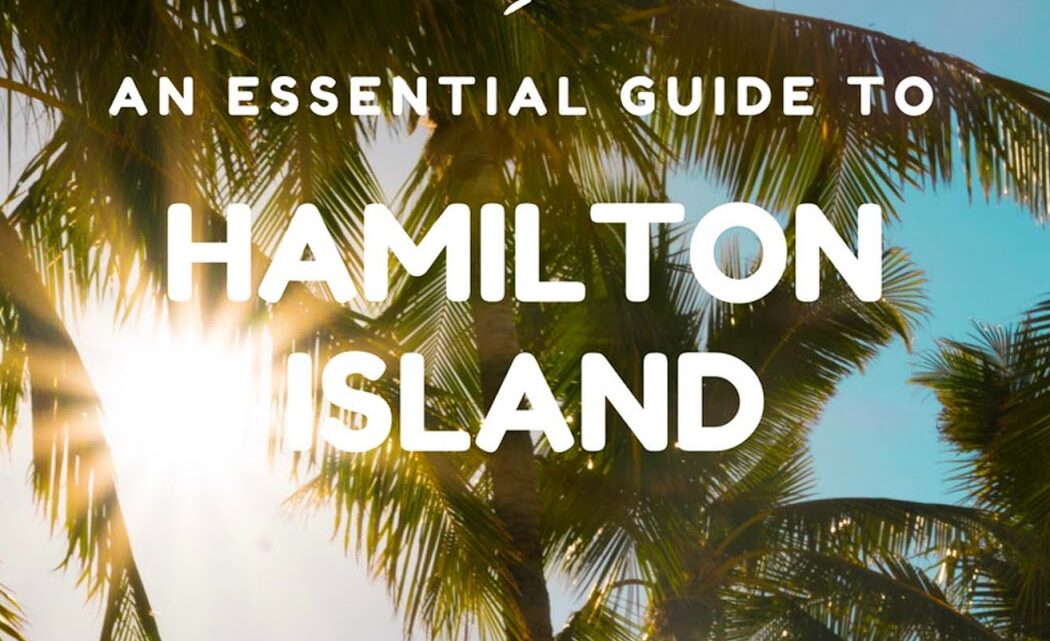 The Essentials: Hamilton Island
Fighting back after a devastating cyclone in March 2017, Hamilton Island remains the most popular gateway to the Whitsundays and a truly spectacular part of Australia. With the exception of some mangled palm trees and a few buildings that are still under construction, there is little evidence of Cyclone Debbie, with locals getting on with things in true Aussie spirit. Tourists still flock to Hamilton Island all year round and this little island continues to offer the perfect slice of Queensland paradise.
Location: Off the coast of Queensland, Australia in The Whitsundays. The closest mainland town is Airlie Beach.

Time Zone: Australian Eastern Time Zone (UTC +10:00).

Getting There: Hamilton Island has it's own domestic airport (HTI) which has regular direct flights to and from many major cities around Australia. From Hamilton Island Airport complimentary buses will take you to your accommodation around the island. It is definitely the most convenient way to arrive into Hamilton Island.
The second option (although we personally wouldn't recommend this) is to arrive at the Whitsunday Coast Airport (also known as Proserpine – PPP). While flights are often cheaper to Proserpine it does require a 40 minute drive from the airport to Airline Beach marina and then a ferry – which takes about an hour and costs $61 for a one way trip – if you're staying on Hamilton Island. When you add up all the time wasted and extra money on transfers and ferries, it definitely makes sense to fly straight into Hamilton Island and get straight into holiday mode.

Language: English.

Climate: Hamilton Island has a sub-tropical climate and generally experiences nice warm weather all year round, with hot summers and warm winters, making it the perfect holiday destination.

Getting Around: The best way to get around Hamilton Island is by golf buggy! Golf buggies are available to rent from the resort centre on the island and are the easiest way to explore the island. The buggies fit four people and you can also hire a booster seat or capsule if you're travelling with kids. If golf buggies aren't your thing, the island is quite small and is definitely in walking distance, with Catseye Beach and the main resort hotels only about a 15 minute walk away from the marina and shops.
The Money Sitch: The currency is Australian Dollars (AUD$). Credit and debit cards are widely accepted across the island, however if you would like to get some cash out you can find a Westpac ATM either on Front Street at the marina or in the resort centre.

Internet Access: Most hotels only offer free wifi in their lobbies and common areas and don't have wifi access in the rooms. Wifi is also difficult to come across in the local restaurants and bars. However, you can get 4G internet across the whole island if you have an Australian sim card. If free wifi is a concern, I would recommend asking your hotel ahead of time if they have wifi capabilities in every room.
The Main Street: Front Street is where you can find everything you need in Hamilton Island, with the local pub, fish and chip shop and bakery all overlooking the marina. You can also find little boutiques, specialty restaurants and necessities like IGA and a pharmacy along front street. The Resort Centre is the other hub of Hamilton Island with the golf buggy rental, dvd store, ten pin bowling and a souvenir shop across the road.
Best Time To Go: Hamilton Island has some pretty fantastic warm weather all year round. To avoid the crowds try not to travel during any school holiday periods and book your accommodation, buggy and tours in advance if you can to avoid disappointment.

Can't Miss: A swim at Whitehaven Beach and cruise around the Whitsundays with Cruise Whitsundays, take a hike up to Hill Inlet to see the sandbars swirling around the ocean, sip on a Hamilton Island Iced Tea while you watch the sunset at One Tree Hill, ride a golf buggy around the island, have a swim in Catseye Beach, pool hop across all the resort pool, grab some fish and chips to eat beside the marina, watch the sunrise while the cockys fly around at 5:30 in the morning, kick back and relax and enjoy the island life.

Good To Know: The cockatoos (known as cockys to Aussies) are extremely cheeky and would love nothing more than to get into your room and have a poke around your luggage and snacks. They can actually cause quite a bit of damage to the hotel rooms if they get inside so make sure you always keep your balcony door closed as many hotels charge large fines if a cocky gets into your room.
Read more about our adventures through Queensland here. For more travel tips and to keep up to date with our adventures make sure you subscribe to our newsletter today!
Download our guide to Hamilton Island