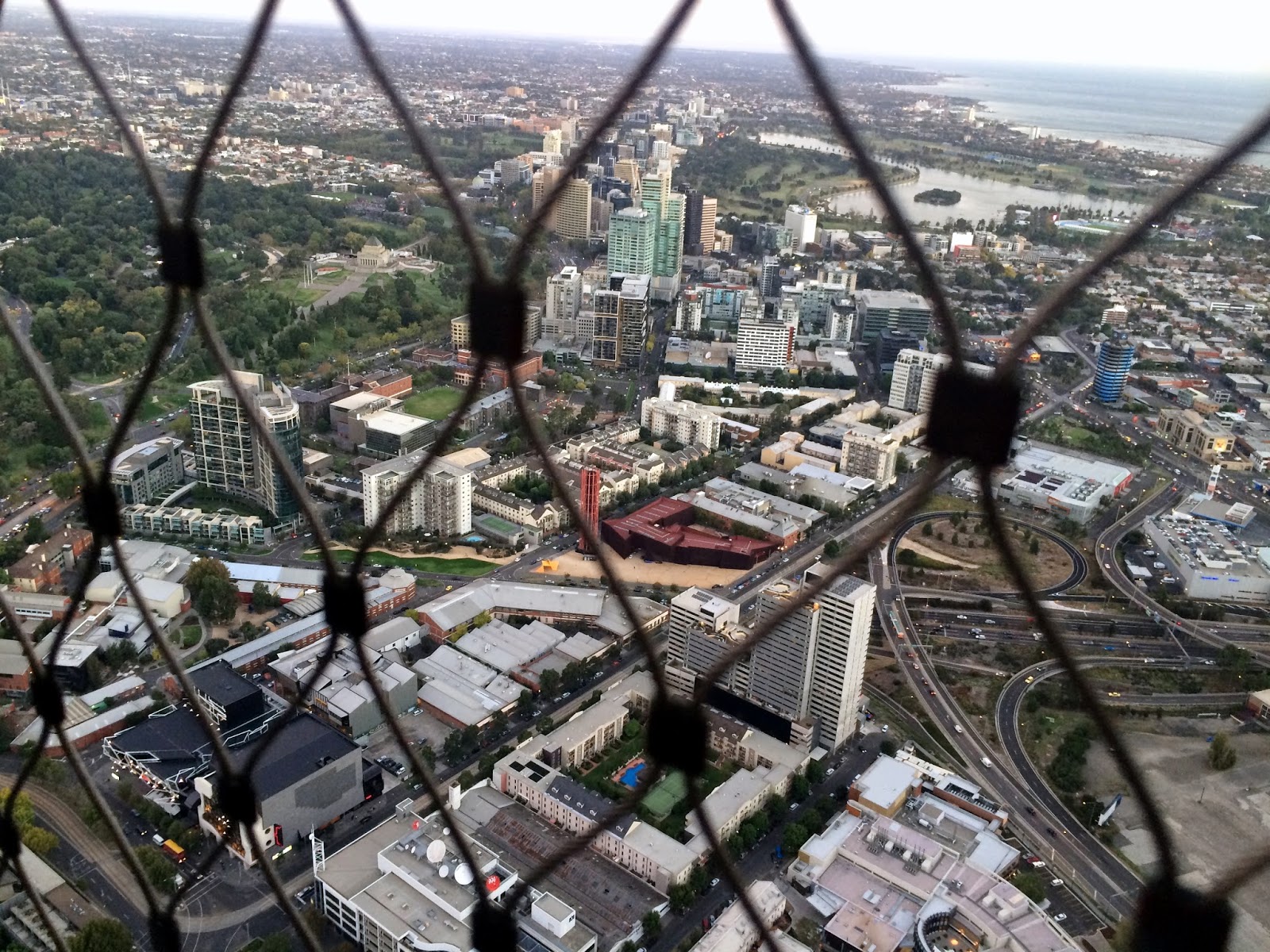 Eureka Skydeck
Without a doubt, the most beautiful and breathtaking views of Melbourne are from the Eureka Skydeck. I am ashamed to admit that despite living in Melbourne for my whole life, it took me 8 years to go up the Eureka Skydeck. And when I finally got to go I wasn't even prepared! It was spur of the moment and unexpected, and I only had my iPhone with me unfortunately!
But even for iPhone photos the views speak for themselves. They are absolutely breathtaking! The Skydeck is located on Southbank on the Yarra River. It is 88 floors up in the air and offers 360 views of Melbourne and it's surrounding suburbs. If you know your way around the city you can easily spot many major landmarks and buildings.
The Eureka Tower also offers The Terrace – an exposed section of the Skydeck where you are completely exposed to the elements 300 metres above the ground; and the world's only Edge – a completely glass cube which extends 3 metres out from the building. I didn't get a chance to experience the Edge on my visit, but I will definitely be doing it next time!
It is honestly my favourite attraction in Melbourne. Despite taking so long to experience it, it lived up to all expectations and more! A must-see if you're visiting Melbourne for the first time, or if you've lived here all your life like me and just need a new perspective. You can check out more information and ticket prices here.