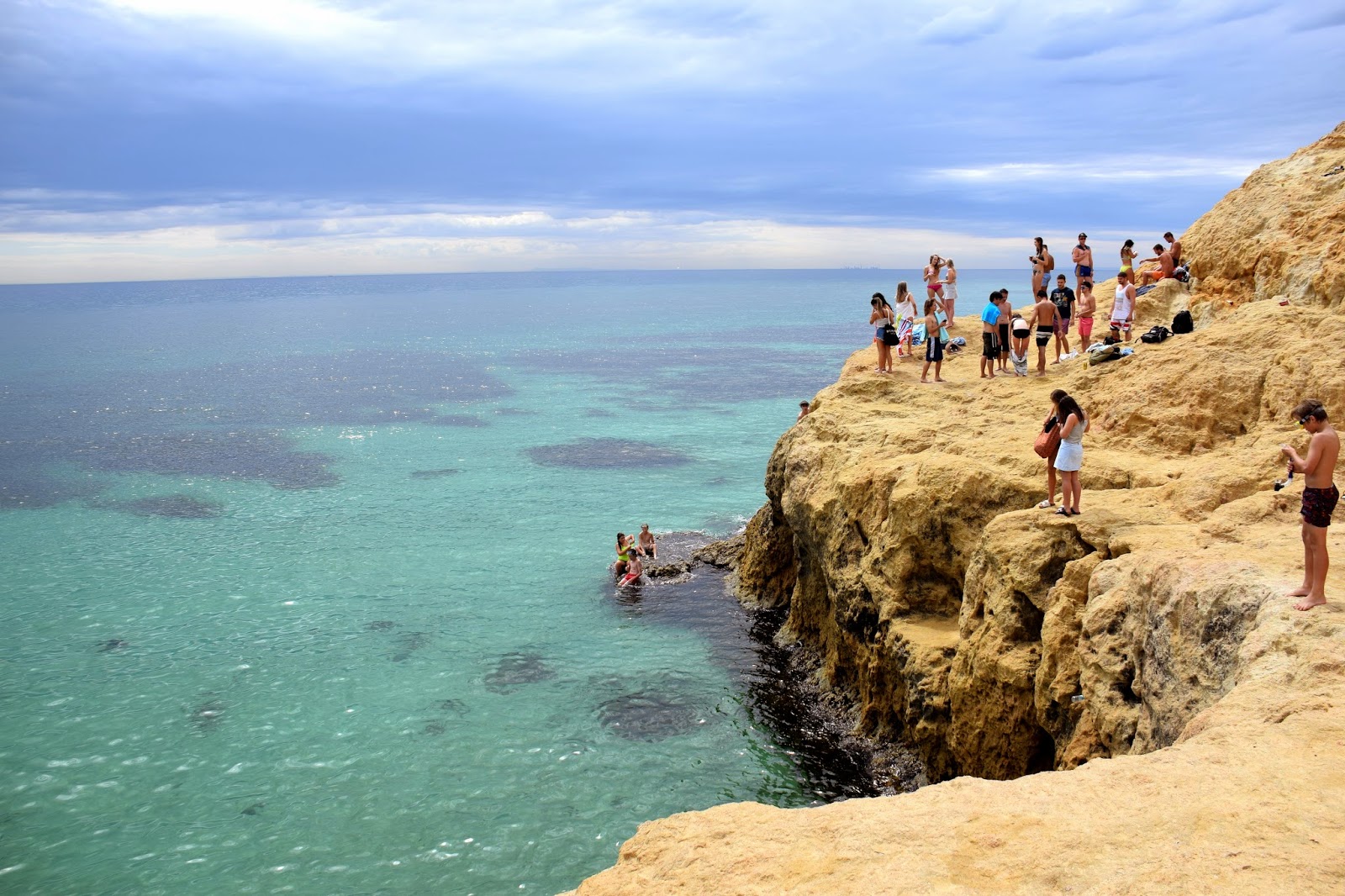 Mount Martha Pillars
It was hard to believe we were still in Melbourne when we were standing at the Pillars at Mount Martha. Only a 45 minute drive from the CBD, Mount Martha on the Mornington Peninsula seemed like a beach straight out of Europe with it's crystal clear water, steep cliffs and pebble beaches. After seeing pictures of the Pillars on Instagram I dragged a group of friends down to experience Melbourne's very own secret cliff beach for ourselves. It was amazing! With no signs indicating it's location, no parking area, and absolutely no view of it from the road, you would never know it was there unless you were looking for it.

There was only a very tiny path leading from the road to the edge of the cliffs, and then you had to climb down the face of the rock. Scary! But it was spectacular, and definitely worth the struggle and the grazes! The water was beautifully crystal clear, and the thrill seekers jump from the highest possible platforms, plunging into the ocean. After jumping you have to climb back up the rock to get out of the ocean. It is absolutely one of Melbourne's hidden treasures, with minimal people and plenty of space to yourself to enjoy the day and the endless scenic views. Very impressive Melbourne.