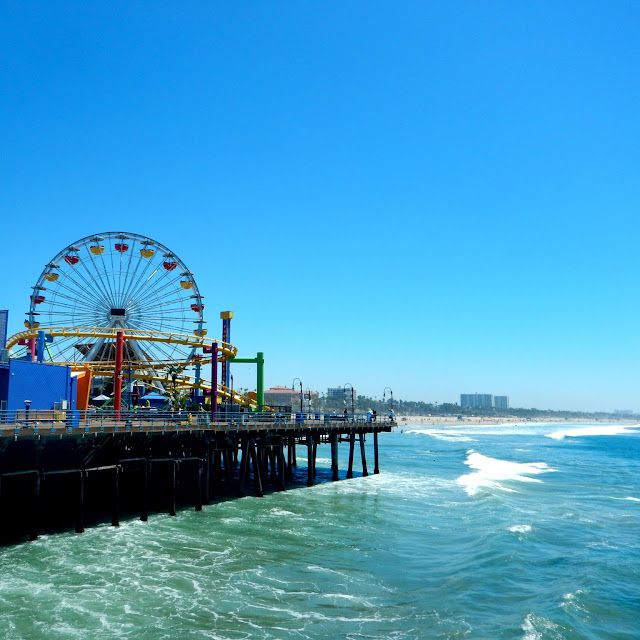 Santa Monica & The California Coast
Where an amusement park meets the ocean, Santa Monica is simply paradise. With wide beaches, extending as far as you can see, waves breaking on the shore and an amusement park on the edge of the pier, what's not to love! We rented bikes for our day at the beach and rode from Santa Monica Pier down to Venice Beach and back again. It's such a good ride, and a really good way to experience life in Santa Monica! It was one of our last days in America before we made the 20 hour journey back home to Australia, and it was the perfect way to relax, unwind, and appreciate the great adventure we had just been on!
Quick tip: Keep your shoes on when you're running across the sand of Santa Monica beach! It is hot!