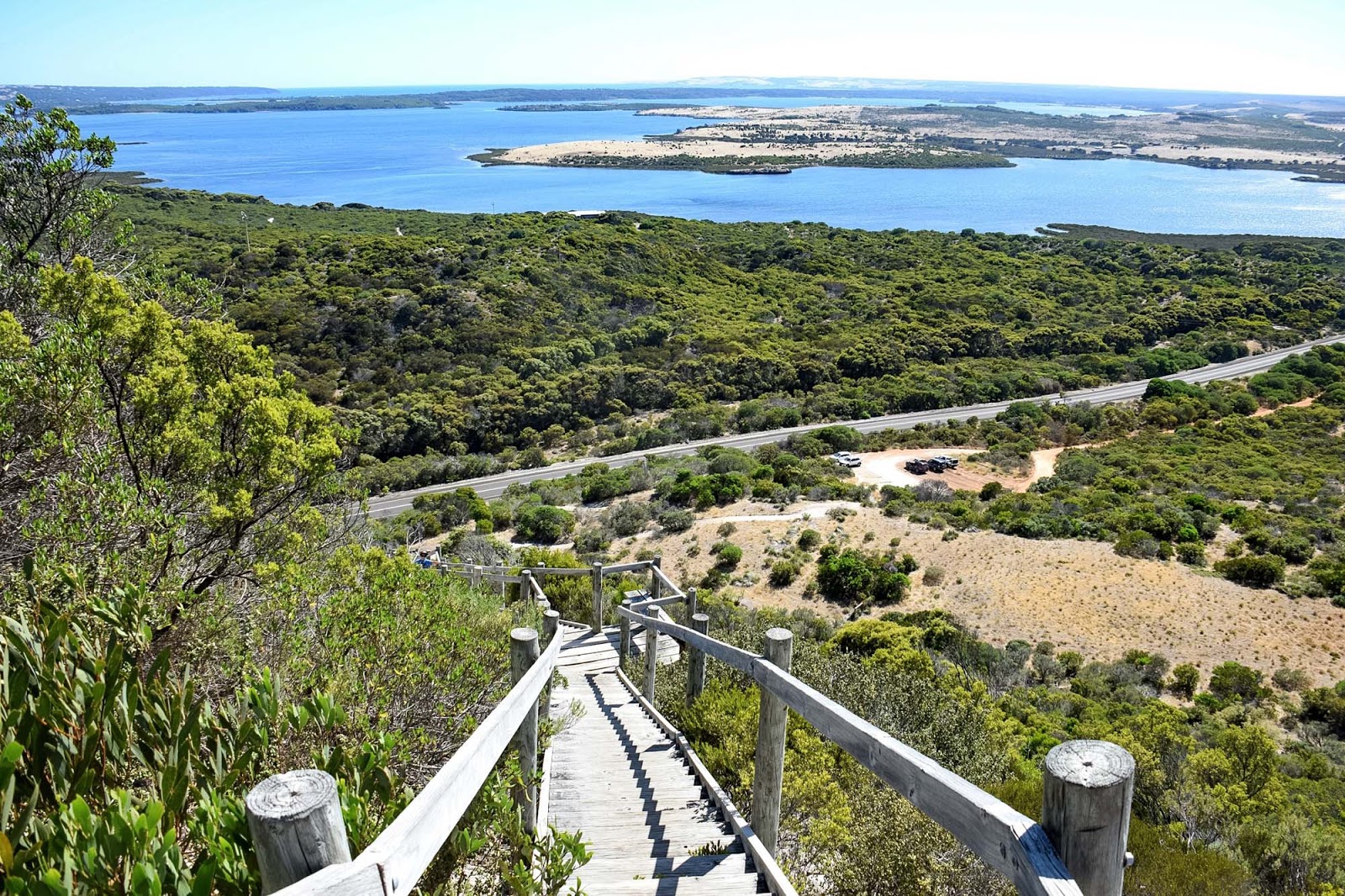 Everything You Need To Know About Kangaroo Island
Kangaroo Island is one of Australia's best kept secrets. Found just off the coast of South Australia, KI offers visitors beautiful deserted white sand beaches, native Australian wildlife and remarkable landmarks unlike anything else. Despite being a tiny island, you would never imagine the amount of different landscapes you will find on Kangaroo Island. From soaring cliffs and dense national parks to towering sand dunes and untouched white sand beaches, there is something different around every turn.
The size of Kangaroo Island is often underestimated. It takes two hours and twenty minutes to travel across the whole island, from Cape Willoughby to Flinders Chase National Park. From north to south it only takes about 45 minutes, from Stokes Bay to Vivonne Bay. Make sure you take account for enough driving time when you're planning your trip!

How to get there
By ferry – Kangaroo Island have a vehicle and passenger ferry service called Sealink, which operates daily (with the exception of Christmas Day) between Cape Jervis and Penneshaw, Kangaroo Island. The ferry crossing takes about 45 minutes and booking are definitely required.
If you decide not to drive across to Kangaroo Island you can also get across by coach, with mainland coach return connections operating twice a day to and from Adelaide and Goolwa to Cape Jervis to connect with the Sealink ferries, or by air with regular daily flights between Adelaide and Kangaroo Island, arriving into Kingscote Airport.

Where to stay
Kangaroo Island offers accommodation options for every budget. There are several campgrounds around the island that offer powered and unpowered campsites, including facilities for caravans. Most sites will have amenities such as showers and toilets on site as well. A few of these campgrounds offer cabins, but normally there are only a handful.
If you would prefer to stay in actual accommodation there are both hostels and hotels available across the island. Some of them offer pretty unique living arrangements, such as staying on a farm on the island. There are several hotel and motel options around the island, as well as some pretty amazing Airbnb options! For some luxury accommodation you can't go past the Serenity Cottage at Vivonne Bay, which is a treetop hideaway right next to the best beach on the island!
It is very important to book ahead, especially if you are visiting in peak summer seasons, such as October – March. The island is a lot more remote than expected and there are not endless amounts of accommodation available. It is possible for the whole island to be completely booked out over Christmas time and the summer school holidays! Dinner reservations at restaurants are also a good idea.


What to do
There are so many different activities on Kangaroo Island, you would be struggling to fit them all in! Make sure you take the time to:
Visit Seal Bay Conservation Park to see KI's colony of about 1,000 wild sea lions
Drive around Flinders Chase National Park – including the Remarkable Rocks and Admirable Arch
Hop down to Kangaroo Island Wildlife Park to handfeed kangaroos, koalas and baby wallabies
Toboggan down the sand dunes of Little Sahara
Have lunch at a winery, there are several different wineries to try around the island
Check out Clifford's Honey Farm for fresh honey made right on the island
Visit Hanson Bay Wildlife Sanctuary and see how many koalas you can find in the tall trees
Go swimming in the crystal clear water at Vivonne Bay
For more travel tips and to keep up to date with our adventures make sure you subscribe to our newsletter today!


* * * Pin it:


share tweet google +