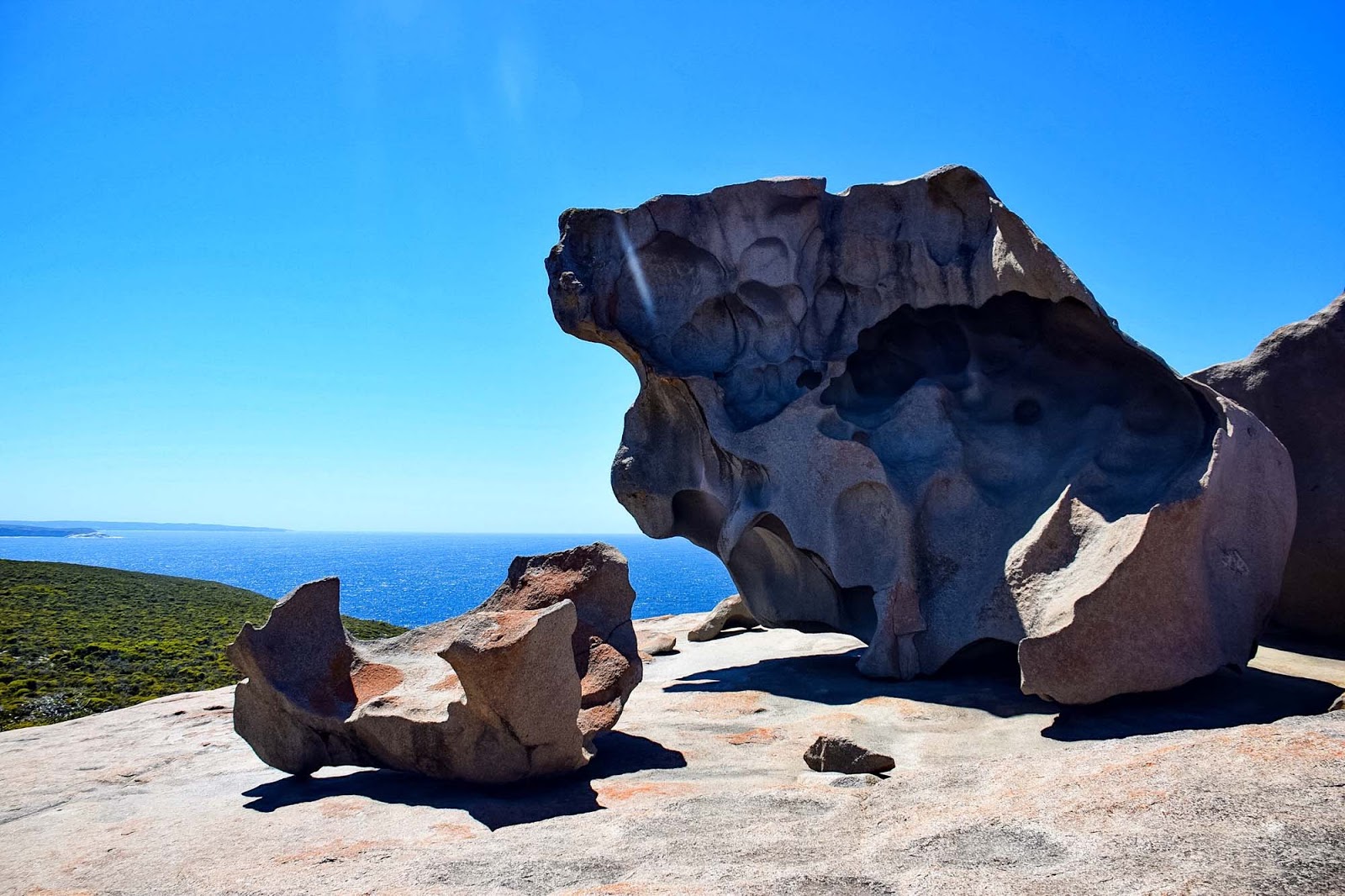 A Guide To Flinders Chase National Park

At the very end of Kangaroo Island you can find Flinders Chase National Park, a stunning national park with so many sites carved out by the natural elements you won't know where to start! No visit to Kangaroo Island would be complete without a drive down to iconic landmarks such as the Remarkable Rocks and Admirals Arch. If you're visiting Flinders Chase National Park here is a quick guide with everything you need to know!


Location
110km west of Kingscote on Kangaroo Island. From the mainland of Australia (Cape Jervis) catch the ferry across to Kangaroo Island and then follow either West End Highways or South Coast Road.

When is the best time to go?
Summer, spring or autumn.


Permits
To enter Flinders Chase National Park you will need to purchase an Island Parks Pass which costs $10 for a vehicle and $7 per adult. If you decide to camp in the national park you will also need to grab a camping permit.
Where to visit

Remarkable Rocks 500 million years of rain, wind and pounding waves created the Remarkable Rocks, giant granite boulders at the south of Flinders Chase National Park. Many of the rocks are covered by a golden orange lichen and signs around the rocks describe even more details about the formation of the rocks. The flat rocks around the boulders are easy and safe to walk on during dry weather, but take extra precaution if it gets windy or wet, as the close location to the cliff face and water can make it quite a dangerous site.

Admirals Arch Thousands of years of erosion has created this unique rock bridge called the Admirals Arch, located near the Cape du Couedic Lighthouse. With a long winding boardwalk and viewing platform, the Arch is the best place to observe the New Zealand fur colony that have set up home at the landmark. Summer is the primary breeding seasons, with the rock pools underneath the Arch being a great place to see seal pups playing. Dolphins can also be spotted throughout the whole year.
There are also many different hiking and walking trails around the national park, such as the Platypus Waterhole Walk. If you're embarking on any of these walks in the summer time make sure you take enough water and sun protection, as the trails are mostly without shade and can get very hot in the summer time.
For more travel tips and to keep up to date with our adventures make sure you subscribe to our newsletter today!

* * * Pin for later: