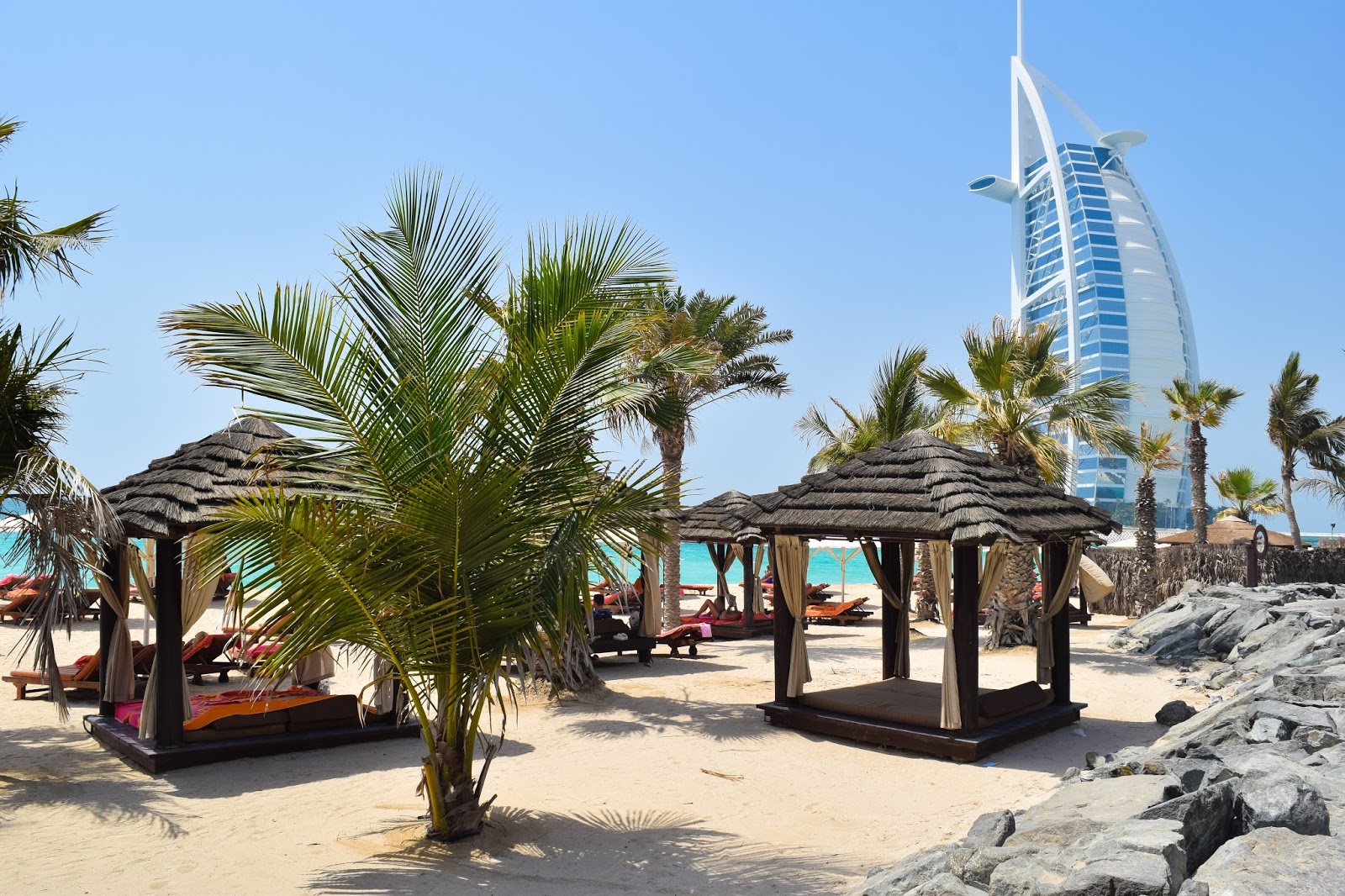 Why You Should Stay At A Jumeirah Resort In Dubai
The Jumeirah Resorts are some of the most beautiful I have visited in the world. They absolutely take luxury to the next level with their five star properties all over Dubai, offering guests world class service, amenities and resort grounds. Here is only five of of the hundreds of reasons you should make your stay in Dubai at a Jumeirah property.
Luxury
There is no better way to experience luxury in Dubai than staying at a Jumeirah property. They are over the top and over indulgent in the best possible way. Everything is absolutely massive and decadent, from hotel rooms to lobbies, pools and resort grounds. Sleep on the most comfortable beds, over looking the best views of the city and ocean, and dine in world class restaurants. There is nothing you can't do at a Jumeirah property, they are truly the most amazing way to experience Dubai. I mean, they own the whole Palm!
Free Entrance to Wild Wadi Waterpark
There's no better place to be in 40 degree heat than at a water park and Jumeriah own their own! And they offer their hotel guests entrance for free. Definitely the best way to cool down on a crazy hot day in Dubai, Wild Wadi has everything you could ever ask for including water slides, rapids, a lazy river and kids attractions. Such a relaxing way to experience the desert heat of Dubai while still staying cool.
Above and beyond service
One of the best things about the Jumeirah Zabeel Saray was that they checked us into our hotel immediately when we arrived. Coming from a 15 hour flight from Melbourne and arriving at 5am, the last thing you want to do is have to wait until 2pm to be checked into your hotel. The Zabeel Saray checked us into our hotel as soon as we arrived at about 7am which we appreciated so much! As well as this the hotel also offers a free shuttle bus to get around to some of the other Jumeirah properties, as well as to the Mall of Emirates. This was extremely helpful in reducing our taxi and public transport costs, as the Mall of Emirates is much closer into town than the Palm Jumeirah.
Visit other Jumeirah properties
With every Jumeirah property being so insane why wouldn't you want to visit them all! Each resort has their own features and attractions, as well as just being super luxurious and almost like their own little town. This is especially helpful if you are visiting the UAE during Ramadan as it gives you access to many more outstanding restaurants and cafes to get you through the day. Exploring the beaches and souks of Medinat Jumeriah was such a lovely afternoon. Medinat Jumeriah Beach also gives you the prefect views of the Burj Al Arab (also a Jumeriah property).
For a full list of the Jumeirah properties and what they offer check out their website here and make sure you visit as many as possible. This is not a sponsored post.
Souk Medinat located in Medinat Jumeirah