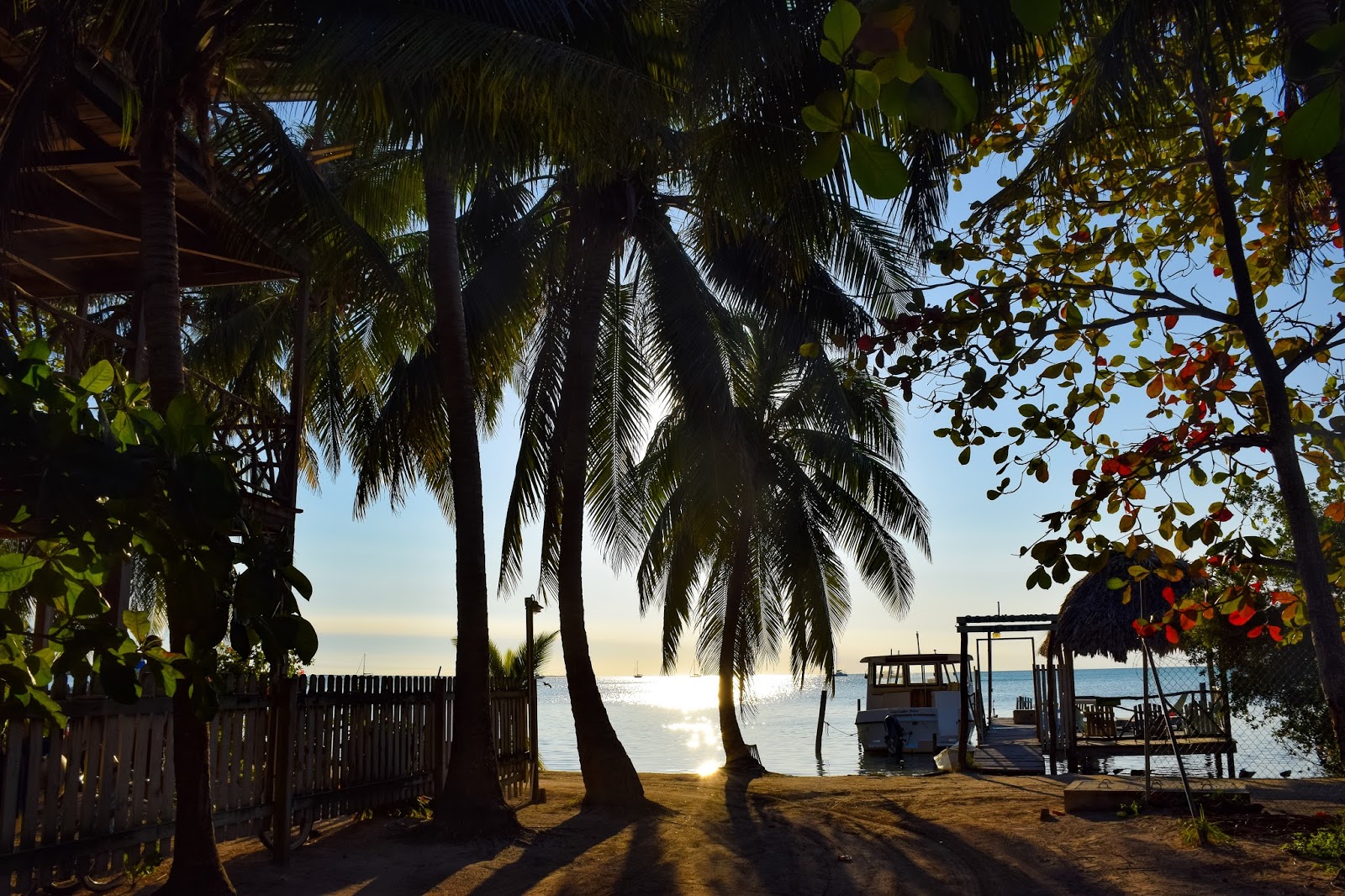 Island Life Part 2: Caye Caulker

Palm trees, palm trees everywhere. Caye Caulker is a perfect slice of island paradise, found just off the coast of Belize in the Caribbean Ocean. The baby sister to it's larger neighbour, Ambergris Caye, Caye Caulker is known for it's white sand beaches, crystal clear waters, and that island life vibe that everyone is eternally searching for. It's the kinda island where time literally runs slower, shoes are definitely optional and the local dogs are not stray, but rather community dogs with many welcoming homes of the locals.

Getting There
There are two ways of getting to Caye Caulker – one cost effective and one time effective.
The first is to arrive by water taxi. From Belize City, the San Pedro Belize Water Taxi regularly runs between Caye Caulker, San Pedro on Ambergris Caye and the Belize City Terminal. To get here from Belize International Airport is approximately a 30 minute taxi ride (general cost is $25 USD per couple, $5 USD for each additional person). You can buy your tickets at the terminal when you get there. Return tickets offer a good discount and are open ended for 90 days, so you can return whenever you want. An adult return ticket is $25 USD per person. The water taxi takes about 45 minutes to reach Caye Caulker.
The second is to arrive by plane. Caye Caulker has a very small airstrip and is serviced by Belize local airlines Tropic Air & Maya Island Air. Regular flights travel between Caye Caulker and Belize Airport and the flights only take about 10 minutes to arrive! Flights are obviously more expensive than the water taxi, but in hindsight I would definitely choose this option to avoid all the waiting and discomfort on the ferry ride. Flight prices vary day by day and are often cheaper when you book in advance.

After our visit on Isla Mujeres, Caye Caulker offered even more of an island life vibe. The whole island was covered in sand, and you could easily walk from one side to the other. The width of the whole island was only a couple of blocks! Unless you've booked yourself onto some tours, there's not much to do here except for slow down, chill out and relax. Bars and restaurants line the beachfront and the main street, and you can also find pop up carts and bikes all around the island selling hot dogs, popcorn, snow cones and burgers.

Make sure that you keep in mind that even though this is a Caribbean paradise and a great little island, it's still quite remote! Don't expect the same food/drinks as you would find on the mainland, and some of your favourite fresh fruit and vegetables might not be readily available. For example, I definitely couldn't continue with the guacamole addiction that I had picked up in Mexico, we didn't see any avocado options anywhere in Belize.
What's your favourite thing about island life? Share your favourite islands around the world in the comments below!


————————————————————————————————-
Pin it: