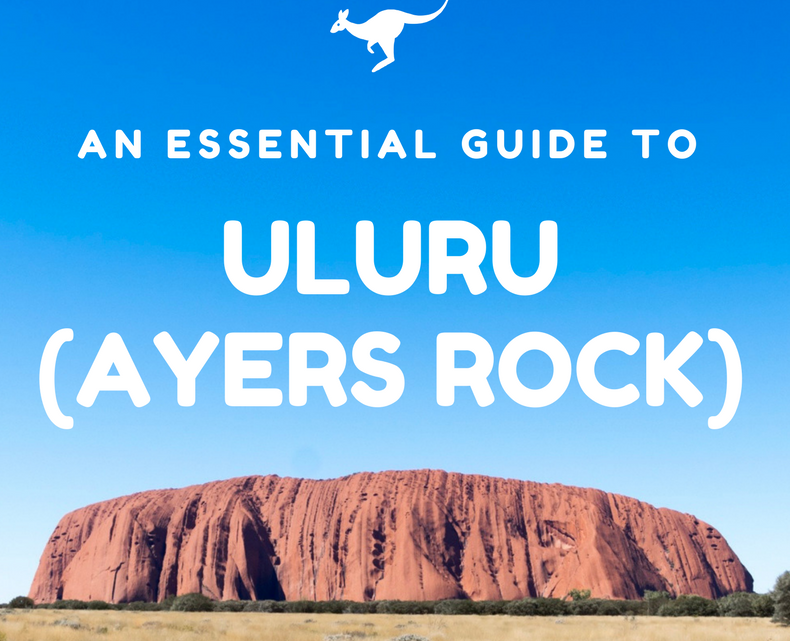 The Essentials: Uluru (Ayers Rock)
Location: Northern Territory, Central Australia

Time Zone: Australian Central Time Zone, UTC +09:30.
Getting There: Ayers Rock Airport (AYQ) is the closest airport to Uluru, located just 12 minutes away from Yulara and Ayers Rock Resort. There are no taxis in Ayers Rock, however if you're staying at any of the properties in Ayers Rock Resort there is a complimentary shuttle bus that takes you from the airport to your hotel. Alternatively, you can rent a car from the airport for your stay.

Language: English. The native Anangu people of Uluru mainly speak Pitjantjatjara (pronounced pit-jan-jah-jarra) and Yankunytjatjara (pronounced yan-kun-ja-jarra), with some speaking up to six Aboriginal languages. However, you are unlikely to hear these languages around Ayers Rock Resort.

Climate: Located near the centre of a semi-arid desert, Uluru has an extreme climate, which can range in temperature from 3.5°C in the winter time of July to 38°C in the peak summer months. While the region sees blue skies and sunshine most of the year, with hardly any rainy days, the mornings and evenings in the winter months can be very cool, so make sure you pack accordingly.

Getting Around: In our opinion, driving is definitely the best way to get around Yulara and Uluṟu–Kata Tjuṯa National Park.
The Money Sitch: Currency is Australian Dollars $AUD. Everywhere in Ayers Rock Resort, and Uluṟu–Kata Tjuṯa National Park accepted credit and debit cards for payment as well as cash. ATMs are easily accessible within Ayers Rock Resort, in the town square, petrol station and hotel/campground reception areas.

Internet Access: There is complimentary wifi throughout the whole of Ayers Rock Resort, as well as 4G connection. If you are not staying in the resort, wifi and reception can be hard to come by. Some of the viewing platforms within Uluṟu–Kata Tjuṯa National Park, including the Uluru sunrise viewing platform offer free wifi.


The Main Streets: The Ayers Rock Resort is the only point of civilization in the barren desert that surrounds Uluru. The resort offers accommodation of all styles, from beautiful 5 star luxury, to un-powered grass campsites in their campground and everything in between. The town of Yulara is teeny tiny, and in fact is just a small corner of the Ayers Rock Resort. The town centre offers a post office, IGA supermarket, cafe, restaurant, gallery and a couple of gift stores.

Best Time To Go: The best time to visit Australia's Red Centre is between May and September, during the winter months. The weather is cooler during the day, making it easier and safer to embark on the hikes around Uluṟu–Kata Tjuṯa National Park. During this time of the year, the colours of the rock are also more vibrant and you are more likely to find hidden secrets of Uluru, including waterfalls, wildlife and plants.

Can't Miss: Bascially Uluṟu–Kata Tjuṯa National Park: Uluru from both the sunrise and sunset viewing platforms, Kata Tjuta (also known as The Olgas), the base walk of Uluru, Field of Lights (which is only on until March 2018, so make sure you get there before it leaves!), sunrise camel tours, Sounds of Silence dinner, endless free activities run by the Ayers Rock Resort which offer an insight to traditional culture and activities including – bush food experiences, didgeridoo workshops, astrology tours and storytelling sessions.

Good To Know: The Aboriginal traditional owners would prefer visitors not to climb Uluru. The climb is not prohibited, but the Anangu people ask visitors to respect their land, wishes, culture and laws by not climbing Uluru. If that's not enough to prevent you from climbing, there have been more than 35 deaths from the rock climb, which are extremely distressing to the local people, with the most recent being about 5 years ago.
Download our guide to Uluru (Ayers Rock)