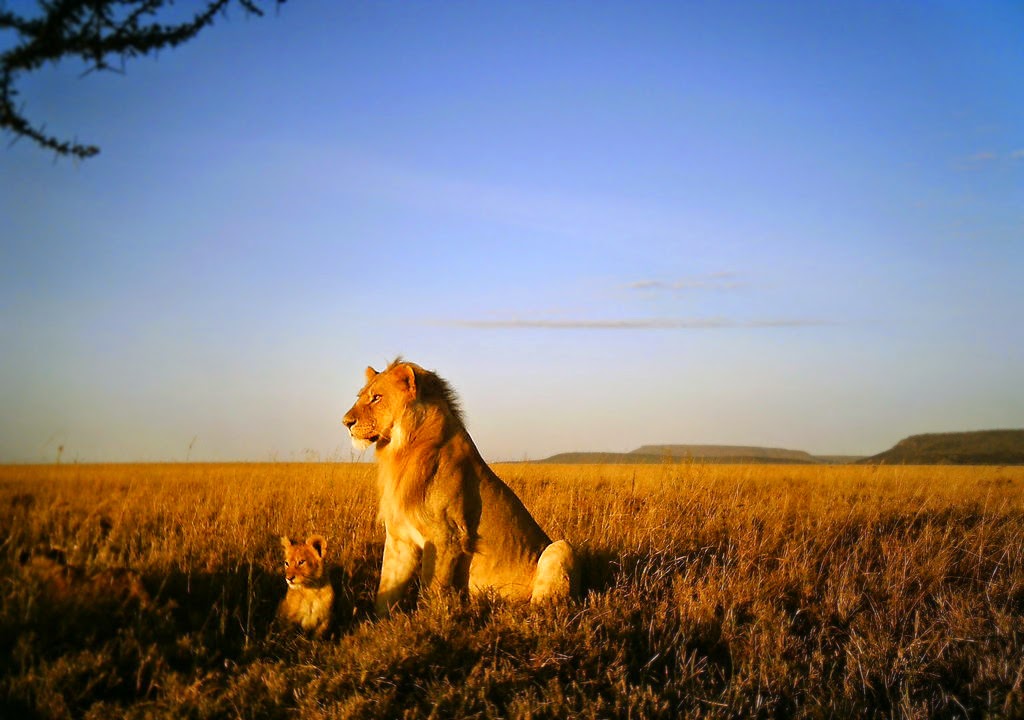 My Travel Bucket List
My travel bug is pretty severe. There are so many places that I want to visit, it feels like I just can't wait for any of them! I have been lucky enough to tick some amazing places off my bucket list, but there are still so many places I want to see! My list of destinations is always changing as I learn about or discover new places. There are an infinite amount of beautiful places to explore in the world, and I am always adding new places to my must see list! For now though, here are the top destinations on my bucket list in no particular order:
The Serengeti and The Maasai Mara, Kenya and Tanzania
The top of my list is definitely safari through The Serengeti and Maasai Mara National Reserve. It is arguably the best safari destination in the world, with hundreds of different species inhabiting it's plains. I can't even imagine how amazing it would be to watch a migration across the Serengeti. My recent trip to South Africa just made my love for Africa even stronger. It's such a beautiful and misunderstood continent, and I can't wait to explore more of it. Other destinations on my Africa bucket list include Botswana, Uganda and Morocco. Image found here.
Tulum, Mexico
Mexico is one of the best places I have ever visited. We only got to spend 3 days in Playa del Carmen, but they were by far the highlight of our USA/Mexico trip, and we were really disappointed we didn't allow ourselves more time there. Unfortunately we didn't make it to Tulum, and I will definitely be going back to visit! Tulum has a unique blend of culture and history, combined with all the beauty of an ocean side location. With Mayan ruins based right on the beaches of Tulum, you can experience the best of both worlds! I will post more about Mexico as I work my way through my travels, but it should definitely be on everyone's list of destinations! I haven't stopped recommending it to family and friends since we got back! Image found here.
Churchill, Canada
Churchill in Canada's Manitoba is one of the few human settlements where polar bears can be observed in the wild. I am completely in love with polar bears, they are one of my favourite animals! Polar bears live in very close proximity to Churchill, and are sometimes even found wandering into the town! Tundra vehicles have been designed to move slowly over the snow and ice and regularly tour the area so tourists are able to see polar bears in their natural environment without disturbing them or posing as a threat. Image found here.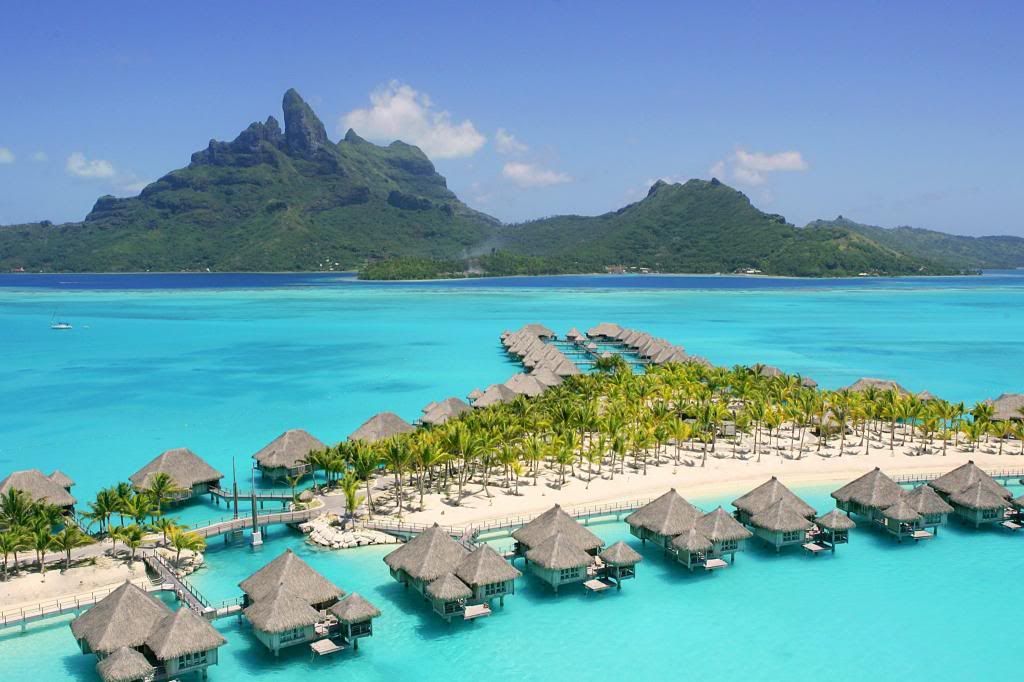 Bora Bora, French Polynesia
My ultimate future honeymoon or babymoon destination – Bora Bora is beyond beautiful It's a picture perfect postcard located in the South Pacific Ocean. Nothing seems more luxurious or romantic to me than spending some time in one of their over the ocean huts – where the ocean is right at your feet and there are endless tropical activities to try! Also, with easy flights to Tahiti, you can experience more of the South Pacific than ever. Image found here.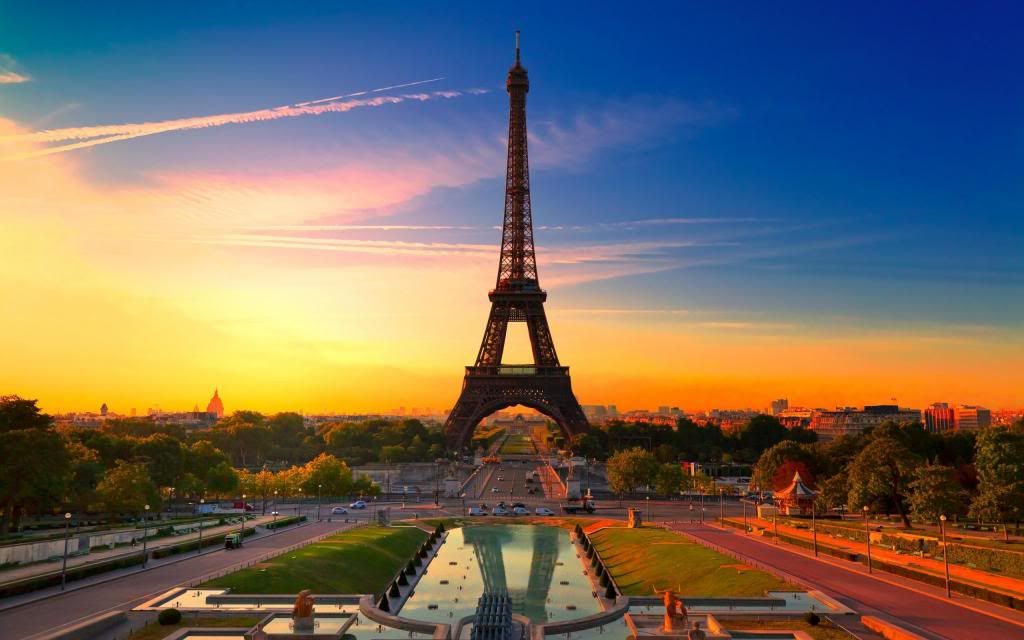 Paris, France
I went to Paris with my family when I was thirteen, and it has always been on my list of places to return to. It's just amazing, with it's beautiful old buildings and historic features, it seems like there's always something new and beautiful to see in Paris. There are many places I hope to travel to in Europe in the near future, but Paris definitely tops the list. Image found here.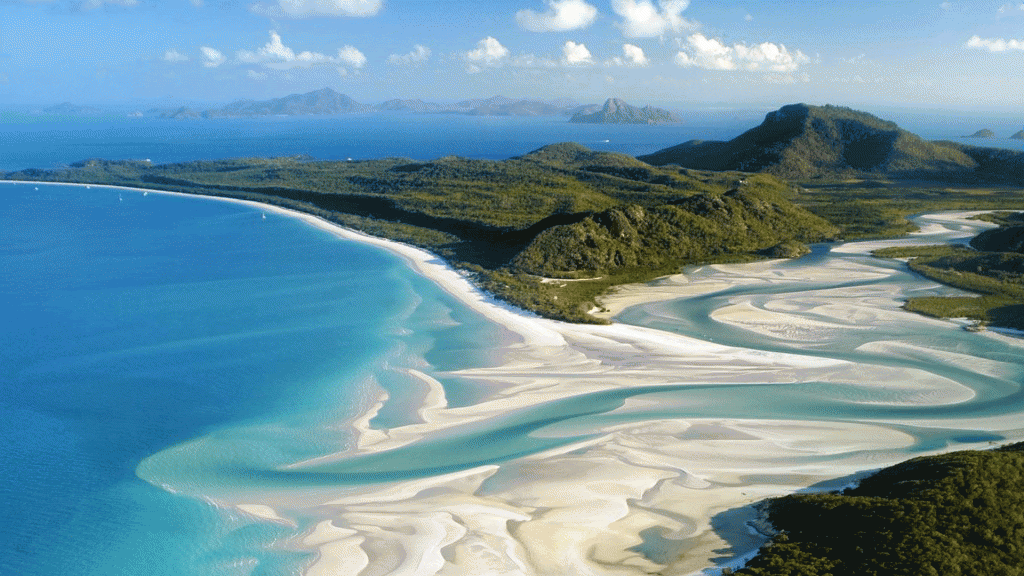 Whitsundays Coast, Australia
I find that many travel bloggers from Australia often forget to explore their own country. Hamilton Island and the Whitsundays Coast is definitely in my top 10 places to visit. There's so much beauty in Australia that often gets overlooked for tropical international destinations. But you can't go past the Great Barrier Reef for one of the most beautiful natural habitats in the world. There are so many different species living together in the reef, snorkelling through the crystal clear water is definitely a must when coming to Australia. Image found here.
Queenstown, New Zealand
The natural beauty in New Zealand is endless. From the mountains to the lakes and everything in between, most of the country looks like it's straight off the postcards! Being our sister country, and only a short 3-4 hour flight away from Melbourne, New Zealand is on my travel list in the very close future. Image found here.
Zanzibar Island, Tanzania
Contrasting to the amazing desert plains and bush area of Africa, is an amazing coastline, including the Island of Zanzibar just off the coast of Tanzania. With crystal clear blue waters, and island huts to rival any other destination, Zanzibar definitely offers you a different view of Africa. A safari through Kenya and Tanzania that incorporates the Serengeti, the Maasai Mara and Zanzibar Island would be the ultimate experience in my opinion! Image found here.
There are so many amazing and beautiful places in the world, these don't even scratch the surface of my bucket list – they are just the beginning! (Top image found here.)