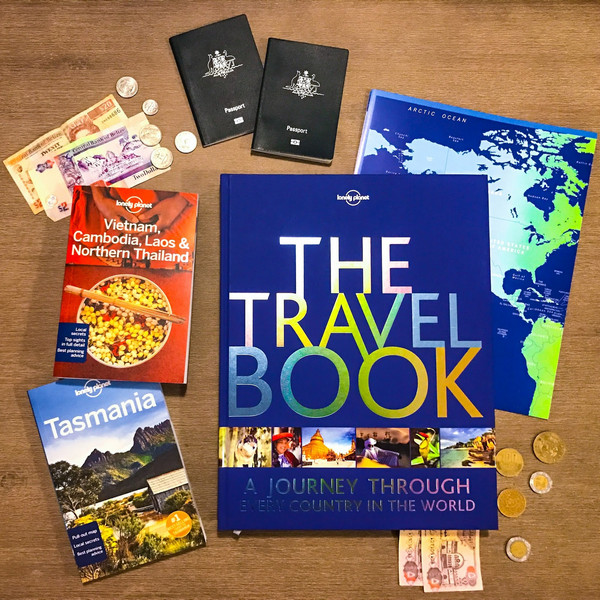 A Celebration Competition!
Hey everyone!
To celebrate hitting 5k followers on Instagram we're having a little giveaway! We're giving away a copy of Lonely Planet's beautiful coffee table book – The Travel Book 3, which takes you on a stunning journey through every country in the world. PLUS an LP guidebook of your choice to anywhere around the world to help you plan your next adventure!! Wanna get in on the action?
To enter head over to our Instagram page @amakebelieveworld. Make sure you're following us and then leave a comment on the competition picture (like above) tagging your favourite travel mate and what travel guide you need for your next adventure!
Thanks to all our blog readers and social media followers for your love and support, you guys are the best! The winner will be drawn in 2 weeks and you gotta be in it to win it! GOOD LUCK!!